Why choose our Technology lawyers?
As a class-leading, dedicated Technology team, we are able to stay at the cutting edge of new technologies and have built up a wealth of experience in many growth and niche areas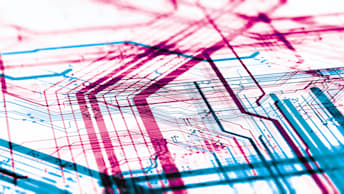 It is important that your legal advisors can speak the same language as you and can understand your needs inside out. Given the size and depth of our Europe-wide Technology team we can always ensure you get the specialist input you need.

Areas of Practice:
• Advising on the development and launch of new technology solutions
• Software development and licensing
• Cloud and SaaS solutions
• Mobile applications
• Robotic process automation, machine learning and AI
• Technology outsourcing and procurement deal support
Recent Activity
• Advising multiple Irish public sector agencies on the procurement and licensing of new platforms which are key components of their digital transformation journeys.
• Advising leading professional service organisation on its global technology sourcing, including procuring cutting-edge technologies such as robotic process automation and advising on a number of large scale, multinational outsourcings.
• Supporting an energy broker platform provider in the development of its standard contractual documents and in negotiations with numerous established and challenger energy providers.
• Supporting a leading coffee chain the appointment of a new provider for the development of an app to support its new loyalty programme.
• Advising a large pharmacy chain on a major IT transformation project for the implementation of new, business critical head office and in-store software.
• Supporting a leading global data-science company, including the transformation of its contractual documentation and providing technology procurement support.
Latest Technology and Privacy news and views