Partner, Finance
Dr. Rüdiger Litten, LL.M. (Bristol)
I am a seasoned veteran in finance law and specialise in debt capital markets, derivatives and financial regulation. I also have solid experience in lending, export and trade finance and in distressed debt transactions.
Derivatives
Derivatives Disputes
Financial Regulation
Financial Services
Frankfurt am Main, Germany
Locations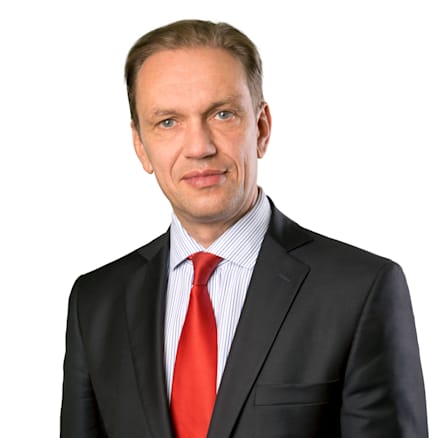 Rather unique in Germany is my experience in Islamic finance matters which I gained through my assistance in setting up the first Islamic bank in the Eurozone. Amongst my clients are many leading banks and other financial institutions (including trustees, agents and corporate service providers) as well as non-financial companies. I also teach finance regulatory law at the Institute for Law and Finance of Goethe-University in Frankfurt am Main.
Capital Markets

Corporate

Mergers and Acquisitions

Commercial

Data Protection

Financial Services

Frankfurt am Main, Germany

Corporate

Energy

Mergers and Acquisitions

Frankfurt am Main, Germany

Asset Management

Banking and Finance

Banking Litigation

Partner, Technology, Outsourcing and Privacy

Oliver Süme

Cloud Practice

Digital Media

Intellectual Property

Copyright and Database Rights

Intellectual Property

Litigation

Frankfurt am Main, Germany

Asset Management

Banking and Finance

Financial Services

Corporate

Financial Services

Payments and Cards

Cloud Practice

Media and Entertainment

Privacy, Security and Information

Partner, Structured Finance and Debt Capital Markets

Alex Campbell

Real Estate Finance

Structured Finance and Securitisation

Asset Finance

Banking and Finance

Investment Funds

Finance

Real Estate

Real Estate Finance