Why choose Fieldfisher France?
Experienced and entrepreneurial, our Paris office lawyers focus on a client-based approach combining "bespoke" advice and proximity to their clients.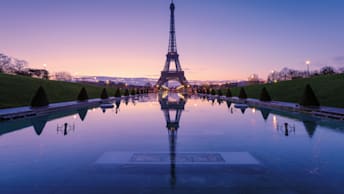 Legal counsel and litigation services are intrinsically linked and both are an essential part of our practice. Our lawyers are skilled in transactional representation, dispute resolution, and litigation, providing client-focused solutions at every step of the process.
---
We have the skills and knowledge necessary to provide services to a broad range of industries and businesses including, in particular, key economic growth sectors such as healthcare, environment, new technologies, the luxury sector, financial institutions, and fintech.
In these areas, we handle both domestic and cross-border matters working with French and international clients, including major companies and high-growth SMEs that we support in their daily issues and their development in France and abroad.
To that end, we work in close collaboration with Fieldfisher's other European offices through a system of dedicated specialist teams and this means that our clients benefit from a coordinated, coherent, and cost-effective approach.

We understand the legal, commercial and financial constraints that our clients are confronted with and we are committed to providing them with seamless, comprehensive, value-added solutions.

Our commitment to service is based on several core values: knowledge of our clients' business, proximity, responsiveness, and reliability.

Latest insights from France