Litigation, Arbitration and Mediation
Our Litigation, Arbitration and Mediation team is comprised of lawyers with recognised experience in negotiating transactions, resolving disputes, and conducting litigation. We also have significant experience in arbitration proceedings in France and abroad and are highly esteemed in this area.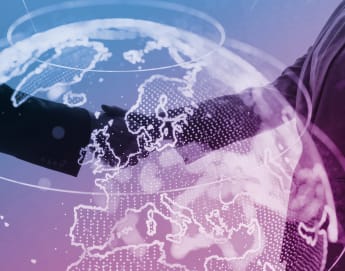 Our Expertise
This dual advisory/litigation expertise means that we are able to understand all aspects of a case and provide assistance to our clients from beginning to end, including with litigation proceedings where necessary.
In addition to providing our clients with the best possible legal strategies, we offer value-added services by proposing solutions that are practical, efficient, and above all adapted to the litigation entrusted to us.
Our experience in complex cross-border litigation combined with our in-depth knowledge of the French jurisdiction enables us to assist our domestic and international clients in a wide range of sectors. We represent our clients before the civil, commercial, criminal, administrative and arbitral courts, as well as before independent authorities such as the AMF and the ACP. Where necessary, we can call upon support from our litigation and arbitration teams in Fieldfisher's other European offices and from our wider extensive network.
Our position is clearly geared towards assisting our clients in key litigation matters for which we are particularly well-placed in terms of industry knowledge, proximity, responsiveness, and cost effectiveness.
We can assist you in your litigation proceedings in:
Restructuring and Insolvency Procedures

Corporate, M&A and Private Equity

Life Sciences and Healthcare

Competition, Regulation and Distribution Law

Technology, Media, Telecom
Latest Litigation, Arbitration and Mediation news and views