We are, of course, excited to be attending this year's conference, which is particularly special as it is our first major gathering for three years. The conference is a must for those considering EO, but is also a valuable opportunity for established EO businesses to network and discuss ideas. The agenda contains a variety of sessions and seminars on themes involving employee ownership, some of which are being led by our clients. Please come and meet us at our stand in the main exhibition hall where we can answer any questions and provide you with some helpful materials.
As well as exhibiting at our stand, we will be participating in a panel discussion on how to revitalise your governance at key stages of being an EO business at 3pm on Monday 3 October 2022. If you cannot make this, please do stop by our stand for a chat. We are always keen to hear from you!

Meet the Employee Ownership team.
Why are we support Employee Ownership
Employee ownership is an exciting and evolving model, which thrives on the exchange of ideas and suggestions as to different ways of doing things. The model has come far in a short time, but there is so much more that it can achieve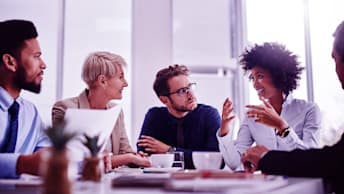 We are massive fans of employee ownership and welcome any opportunity to trumpet its benefits and introduce this model to other businesses. We are attending the conference for precisely these reasons: to spread the word about this fantastic business model, but also to facilitate the exchange of new ideas, which can only enhance the employee ownership experience for future generations.

---
Highlights of the Year
Employee Ownership is going from strength to strength. Read our summary of the last 20 months and key emerging trends in the sector.
---
How we can help you
Clients welcome our knowledgeable and creative approach in supporting them as they navigate the various complexities of introducing this exciting model to their businesses. We can assist you with:
the cultural changes required to adopt employee ownership
pre-transaction restructuring to prepare the business for employee ownership
the funding solutions available to you
the many complex tax considerations
which employee ownership model will work for your business and your employees
implementing employee ownership and making it work for you