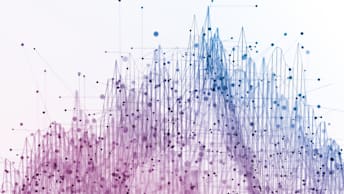 IR35 is HMRC's attempt to tackle individuals working for end users through intermediaries/personal service companies (PSCs), where the motive for that working arrangement is to reduce tax payments (in particular employer's NICs, which is by far the biggest single tax cost to many businesses) rather than a genuine intent to be self-employed.

With effect from 6 April 2020, the requirement to ensure working practices are compliant with IR35, also known as the 'off-payroll working rules', is shifting to the end user.
This change will affect private sector businesses* who use consultants/contractors where those consultants/contractors operate through intermediaries, such as personal service companies ('Relevant Contractors').
Why is the law changing now?
This change follows an identical change (already implemented with effect from April 2017) for organisations in the public sector that use Relevant Contractors. The changes are being introduced to make life easier for HMRC.
At the moment, HMRC is required to pursue the individual workers and their PSCs. HMRC is, as a result, pursuing numerous individuals for relatively modest amounts of tax. These changes mean that HMRC can pursue large employers (engaging multiple PSCs) to recover the same tax- for a fraction of the recovery (and administrative) cost to HMRC.
What should I do to prepare?
Analyse current working practices

Businesses need to identify who they are currently contracting with, and on what basis. A carefully drafted contract is not the solution to avoiding problems in this area unless it reflects the reality of the situation. A risk-based approach should be adopted and changes made to amend working relationships where necessary.
Payroll

Businesses should review their payroll systems, booking systems and other processes to ensure they have the capacity to apply PAYE to contractor pay where necessary. If businesses opt to move workers on to payroll, they will need to consider:
Staff budgets; there will be an associated PAYE cost (such as employer's NICs). These increased costs needs to be incorporated into budgets.
Size of their HR team. Will the current team be able to cope with additional employees?


HMRC's CEST tool

HMRC's 'Check employment status for tax' (CEST) tool has been the subject of widespread criticism and we encourage you to approach it with caution. CEST has been criticised for giving undue weight to certain aspects when assessing whether an employment relationship exists (such as the right of substitution) and, in a large number of cases, failing to give a result at all.
Open discussion

The preparation stage is a good time for clients and their workers to engage in open conversations about their IR35 status. This can involve looking at the questions asked by HMRC's CEST tool and using them as a starting point for these discussions. This gives companies and workers a chance to smooth out any differences in opinion about the worker's status, before involving HMRC. There will be some cases where clients and workers disagree over determination and, regrettably, the government is resisting a statutory framework to deal with such disputes, so clients should be aware of this risk and potentially seek legal advice on how to manage it.


Employment law
The tax implications of IR35 cannot be considered in isolation. Businesses also need to consider any changes made from an employment law perspective. Attention should be given in particular to employee and workers' rights, equal pay and employee protections, but there are other implications.
*There is a small company exemption for clients/employers, this is expected to cover companies with a turnover of less than £10.2 million, a balance sheet of less than £5.1 million or 50 employees or less. In those circumstances, the existing IR35 legislation is expected to continue to apply.