Partner, Corporate
Dr. Andreas Driver, LL.M. (Georgetown University)
Ich bin Partner im Bereich Gesellschaftsrecht mit 20 Jahren Erfahrung in der Beratung von internationalen und deutschen Mandanten, einschließlich Private Equity und VC Fonds, Banken und FinTechs.
Gesellschaftsrecht
Life Sciences & Healthcare
Mergers and Acquisition
Technologie
Standorte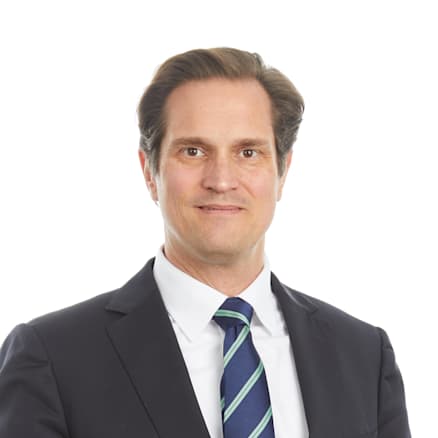 Ich berate bei gesellschaftsrechtlichen Transaktionen, (insolvenznahen) Restrukturierungen, Finanzierungen and FinTech projects.
Hierbei kann ich nicht nur aus meiner jahrzehntenlangen Erfahrung als spezialisierter Corporate und Banking / Finance Partner schöpfen, sondern auch meiner langjährigen Inhouse Erfahrung als Prokurist, Chief Restructuring Officer und Chief Legal Officer der Fidor Bank, der ersten deutschen FinTech Bank.
Mich begeistert Mandanten bei komplexen Transaktionen, Verhandlungen und anderen Herausforderungen mit meiner wirtschaftlich und zielorientierten Beratung zum Erfolg zu verhelfen.
Meine Freizeit verbringe ich am liebsten mit meiner Familie und beim Sporteln. Besonders interessieren und begeistern mich die Digitalisierung in allen Branchen, deren Umsetzung und organisatorischen, sozialen und rechtlichen Herausforderungen und Technologie generell.
Anwälte, mit denen ich zusammengearbeitet habe