Warum unsere Life Sciences and Healthcare Anwälte?
Unsere Fokussierung auf Unternehmen, die sich durch Technologische Innovation besonders schnell verändern, ermöglicht es uns, spezifisch auf die Bedürfnisse unserer Mandanten abgestimmte Beratungspakete, vor allem im regulatorischen Bereich, bei M&A Transaktionen, Finanzierungen und in Bezug auf patentanwaltliche Tätigkeit zu entwickeln.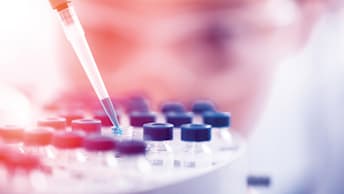 Unsere Spezialisten der Health-Care, Pharma und Life-Science Gruppe aus London, Paris, Brüssel, Düsseldorf, München und Manchester sind nicht nur ausgewiesene Experten in den sich stellenden Rechtsfragen, sondern verfügen auch über branchenspezifisches Know-how und das erforderliche Verständnis für die naturwissenschaftlichen und medizinischen Grundlagen.
So können wir Sie in allen Aspekten der Geschäftszyklen Ihres Produkts oder Ihrer Dienstleistung beraten, von der Einbeziehung über die Entwicklung bis hin zum Schutz und der Verwertung von geistigem Eigentum.
Wir beraten Sie bei:
Technologietransfer und IP-Lizenzierung
F & E-Kooperationen
Patent- und Markenstreitigkeiten und IP-Strategie
Klinische Versuche
Privatsphäre und Datenschutz
Regulierungs- und Datenexklusivität
Unternehmenstransaktionen (einschließlich Fundraising, IPOs und M&A)
Wettbewerbsrecht
E-Health, M-Health und Digitalisierung
Marketingarrangements und Werbung

Preisgestaltung und Erstattung

Öffentliche Auftragsvergabe
Produkthaftung
Beschäftigung
Cell ange gene therapy
Cell and gene therapy (CGT) also known as advanced therapy medicinal products (ATMPs) is predicted to be the future of medicine. CGT has the power to change the way we treat various chronic and life shortening illnesses that had previously been seen as incurable. With the paradigm potentially shifting from one of illness management to cure, CGT has the attention of the media, investors, regulators, pharmaceutical companies and the wider life sciences industry.
Find out more