Partner, Finance
Dr. Rüdiger Litten, LL.M. (Bristol)
Ich bin ein erfahrener Anwalt im Finanzrecht und spezialisiere mich auf die Bereiche Kapitalmarkt, Derivate und Regulierung. Außerdem kenne ich mich aus mit Krediten, Exportfinanzierung und Kreditportfolio-Transaktionen.
Banking and Finance
Mergers and Acquisition
Restrukturierung und Insolvenz
Frankfurt am Main, Deutschland
Standorte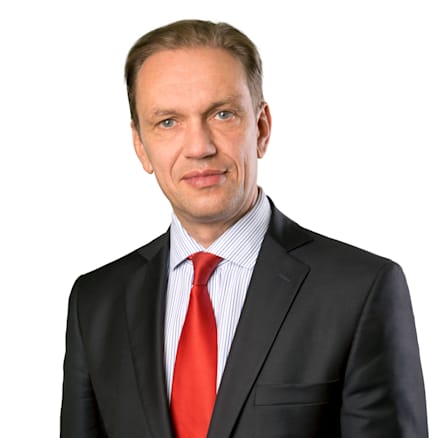 Ziemlich einzigartig in Deutschland ist meine Expertise in Islamic Finance Fragen, die ich anlässlich der Gründung der ersten islamischen Bank in der Eurozone gewonnen habe. Zu meinen Mandanten zählen führende Banken und andere Finanzinstitute (einschließlich Trustees, Agents und Corporate Service Providers) sowie Unternehmen der Realwirtschaft. Ich bin Dozent für Finanzaufsichtsrecht am Institute for Law and Finance der Goethe-Universität in Frankfurt am Main.
Anwälte, mit denen ich zusammengearbeitet habe
Gesellschaftsrecht

Mergers and Acquisition

Banking and Finance

Gewerblicher Rechtsschutz

Technologie und Outsourcing

Frankfurt am Main, Deutschland

Energie

Gesellschaftsrecht

Mergers and Acquisition

Frankfurt am Main, Deutschland

Banking and Finance

Partner, Technology, Outsourcing and Privacy

Oliver Süme

Datenschutz

Gewerblicher Rechtsschutz

Technologie und Outsourcing

Gewerblicher Rechtsschutz

Medien und Entertainment

Technologie und Outsourcing

Partner, LL.M. (Osnabrück), Financial Regulation

Thilo Danz

Frankfurt am Main, Deutschland

Banking and Finance

Technologie und Outsourcing

Banking and Finance

Mergers and Acquisition

Private Equity and Venture Capital

Datenschutz

Medien und Entertainment

Technologie und Outsourcing

Partner, Structured Finance and Debt Capital Markets

Alex Campbell

Real Estate Finance

Structured Finance and Securitisation

Asset Finance

Banking and Finance

Investment Funds

Finance

Real Estate

Real Estate Finance