Insolvency proceedings in the Retail & Consumer sector – an international comparative analysis
In the current economic climate a party entering into an insolvency process may well be a franchisee, licensee or distributor. Insolvency proceedings are complex and different rules apply across borders, which is why it is important that brands which operate these types of sales channels have an understanding of the key nuances and risks.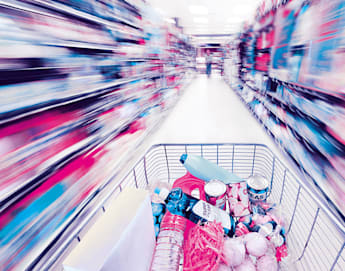 International team
Our international franchise and insolvency and restructuring teams have collaborated to produce a comparative analysis across Germany, Ireland, Italy, Spain, The Netherlands and the UK. The analysis considers the following key questions:

Can I terminate a franchisee for entering into insolvency proceedings (in the event that the agreement does not contain an ipso facto clause or, if it did, such clause would not be valid), or pre-emptively terminate them if I know an insolvency practitioner is about to be appointed?
Am I obliged to continue to supply a franchisee that is in insolvency proceedings? How does this process affect my contractual rights?
Can I retrieve products for which the franchisee has not yet paid? If so, how and when?
Does a post contractual non-compete clause remain in force after the franchise agreement has ended by or because of insolvency proceedings?
Is the franchisee entitled to goodwill in case of termination of the agreement and if so, does this still apply in an insolvency situation?
A franchisee is in financial difficulties and is going to sell its business (as an asset sale) to a new franchisee. Do I have any legal duty to the purchasing franchisee?
A third party wishes to buy the franchisee's business from the insolvency practitioner - to what extent do my contractual rights to approve the sale, if any, clash with the insolvency practitioner's duty to realise value for franchisee's creditors?
An insolvent franchisee operates at a key location – how can I ensure there is business continuity and a transfer of the lease / business, either back to the franchisor, or to a third party of its choosing?
A comparative analysis across six European jurisdictions