Members of the Medical Negligence and Personal Injury team will raise money to support the spinal cord injury charity,
Back Up Trust
.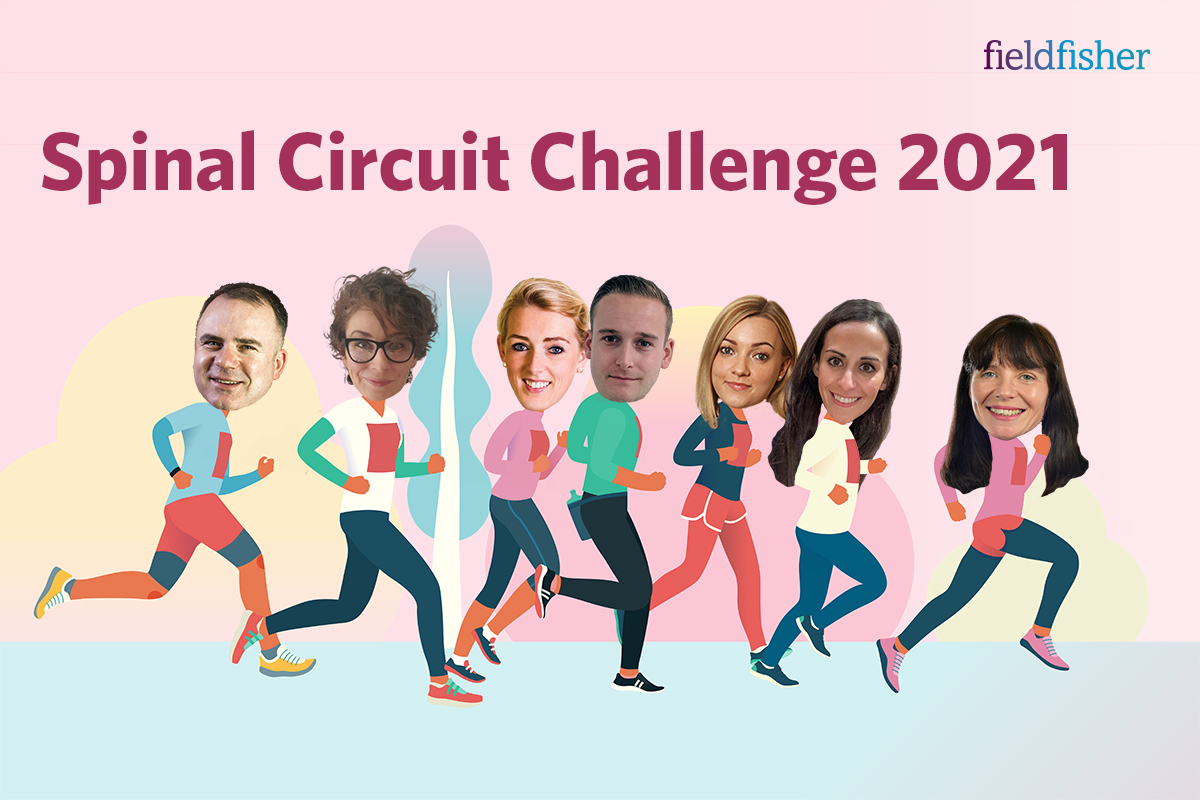 Keith Barrett, Jennifer Buchanan, Emma Kendall, Jennifer Kelly, Eman Hassan, Bridget Collier and Lewis Ayre will collectively run 400km during March as part of the Trust's Spinal Circuit Challenge 2021.
The Back Up Trust supports those affected by spinal cord injury and their families to positively adjust to a new life and to get the most from it.
For more than 30 years, the charity has helped and inspired people to rebuild their independence following life-changing spinal cord injury. Its award-winning services challenge perceptions of what can be achieved via new skills and increased confidence.
The Spinal Circuit challenges participants to walk, run, wheel or cycle as far as they can in their local area during lockdown.
For many charities reliant on public donations, lockdown has reduced opportunities to fundraise face-to-face with the public.
Fieldfisher continues to pursue clinical negligence and personal injury claims on behalf of clients affected by spinal injury via negligence or following accidents on the road, at work and in other public places.
You can donate to the Back Up Trust via the Fieldfisher team's fundraising page here.
Sign up to our email digest
Click to subscribe or manage your email preferences.
SUBSCRIBE