Associate, Dispute Resolution
Ryan Hughes
I am a Dispute Resolution associate based in the Birmingham office.
Dispute Resolution
Litigation and Dispute Resolution
Locations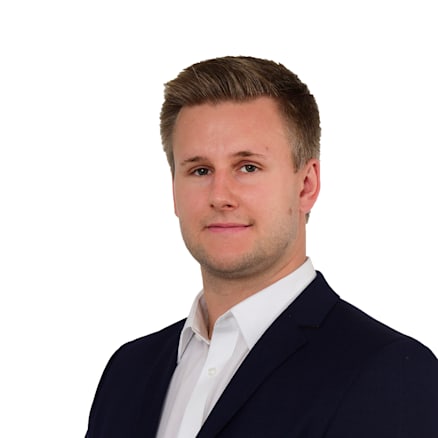 My focus is to assist clients with complex commercial disputes; particularly disputes referred to international arbitration or cross-border litigation.

While arbitration and litigation can sometimes be unavoidable, I prioritise helping clients achieve cost-effective and swift resolutions. I believe negotiated solutions should be sought whenever possible, and have experience in many forms of ADR including mediation, adjudication, and contractual settlement. I have also provided advice on injunctive, bankruptcy and insolvency proceedings as alternative means to obtaining clients' objectives.

I assist clients in the manufacturing, engineering, construction, IT, technology, retail, healthcare and professional services sectors.

The cases I work on include claims for breach of contract, professional negligence, product liability, fraud and investigations, breach of director's duties, shareholders' disputes and unfair prejudice claims and anti-competitive practice. This work often involves a significant international element. Many of the disputes I have been involved with span territories worldwide, with my recent experience involving cases with elements in the USA, Brazil, France, Saudi Arabia, Russia, China and India.

My approach to building successful relationships and results for clients is to prioritise an open and consistent dialogue. I proactively engage and communicate with, and, above all else, listen to clients to ensure that tailored, commercially practical advice is delivered.
Arbitration

Corporate Disputes

Technology Disputes

Banking and Finance

Commercial

Dispute Resolution

Arbitration

Dispute Resolution

Employment Disputes

Arbitration

Dispute Resolution

Energy and Natural Resources

Commercial

Dispute Resolution

Arbitration

Competition Litigation

Manufacturing and Supply Chain

Contentious Construction

Dispute Resolution

Technology Disputes

Arbitration

Life Sciences

Product Liability