Described by the legal directory as having 'a strong record of work on high value and complex claims, handling brain injury, spinal injury, cerebral palsy and amputation claims',
Fieldfisher's Manchester medical negligence team
is ranked Tier 2. Lead partner
Jenny Urwin
said it was an impressive testimony to the whole team.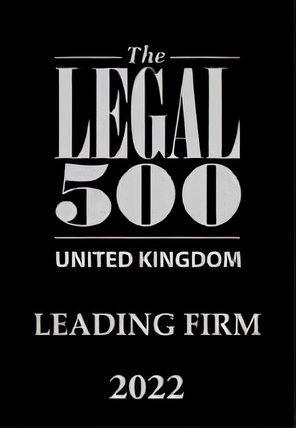 Personal testimonials from clients include:
'A personal service where one feels known and treated as an individual. Very joined-up – people work as a team and it shows to clients.'
'Jenny Urwin is determined, dogged and highly professional.'
'The Fieldfisher team includes some of the best clinical negligence lawyers in the North West. They provide an excellent service to their clients.'
'I have the highest regard for Claire Horton's intelligence and diligence, but I think the most outstanding quality for me is her integrity. From the outset she was careful to describe and frame expectations of the process and possible outcomes. Claire is an excellent communicator and warm and easy to deal with, however I don't doubt that there is a spine of steel should her clients' interests or her own professional probity be challenged.'
'Julia Hamilton is a particularly impressive solicitor. She takes a great deal of time and trouble over cases and is excellent with clients.'
'Very experienced – a great clinical negligence team.'
'Lindsay Holt is caring and thoughtful with clients but clear-sighted and robust in relation to the merits of a case.'
Sign up to our email digest
Click to subscribe or manage your email preferences.
SUBSCRIBE