Arti Shah has successfully concluded a claim in relation to a missed diagnosis of multiple myeloma against Northwick Park Hospital.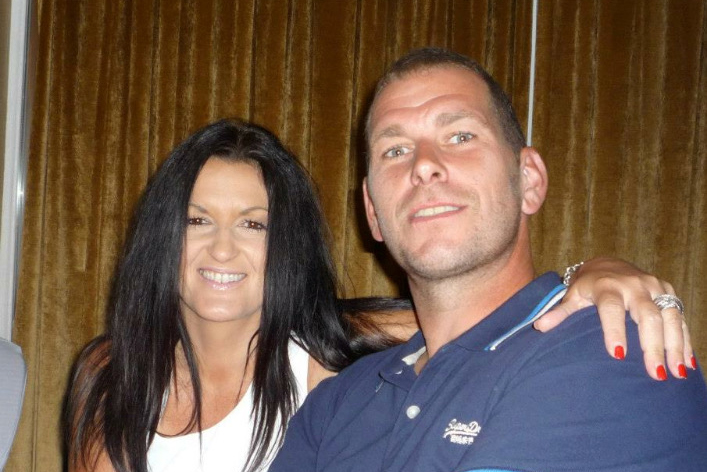 Chris, aged 45 at the time, underwent an MRI scan in February 2017, which was negligently reported, resulting in a 9 month delay in diagnosis. He was eventually diagnosed in November 2017.
From around April 2016, he began to experience chest and rib pain working as a scaffolder. He was prescribed painkillers and diagnosed with musculo-skeletal pain. His pain continued despite medication.
In January 2017, he attended A&E with worsening symptoms. A few weeks later, he had to call an ambulance, following which he was admitted to hospital. An MRI scan was ordered the same day, and reported a few days later. An incorrect diagnosis of sciatica/prolapsed disc was made. Chris was discharged home with more painkillers and advice to attend physiotherapy. He was in immense pain, and was sent home on crutches. Over the next few months, he required significant care and assistance from his partner with daily activities.
Chris attended physiotherapy sessions as advised. He was in excruciating pain, and struggled to do the exercises, both in the sessions and at home. He persevered for several sessions before finding the pain too intense to cope with.
He began to notice a change in his shape and frame, and losing a significant amount of weight, as well as feeling tired and weak, with little strength in his arms and legs. This made it extremely difficult for him to work.
By early September 2017, Chris started to experience pain radiating down his arm. He was diagnosed with ulnar nerve entrapment at an out of hours clinic and advised to see his GP. On examination, his GP made an urgent referral for orthopaedic assessment.
Chris was seen in a spinal clinic and was noted to have a deterioration in his posture, pain in his scapula, back issues and wasting of his arm. No further action was taken.
Chris attended his GP a number of times over the following weeks, and was referred under the 2 week pathway for suspected cancer.
At the end of October 2017, he underwent blood tests as well as a chest x-ray. This was reported to be abnormal, and he was asked to attend his GP. He received increasing doses of pain relief. By now, he had lost 4 stone in weight and had ongoing back symptoms.
In November 2017, Chris underwent further investigations, which identified extensive bone abnormalities. He received an urgent telephone call from the Haematology team to attend for a biopsy and further blood tests. The following day, he also underwent a CT scan and bone marrow biopsy. He was asked to undergo a further MRI scan. This identified several vertebra fractures, later confirmed to be 14.
Two days later, Chris was given the diagnosis of advanced multiple myeloma and admitted for urgent treatment. He was advised it was controllable but not curable. Reference was made to the February 2017 MRI scan, and it was recognised that myeloma had been evident at that time, but completely missed.
He has since undergone a number of chemotherapy cycles and commenced stem cell treatment.
An early admission of liability was made by the Defendant, including failure to report the February 2017 MRI correctly and a nine-month delay in diagnosis of multiple myeloma.
Although the parties had been engaged in negotiations since the outset of the case, settlement was not reached until mediation, which took place in September 2019.
At the end of the case, Chris said:
"I would like to say a big thank you to Fieldfisher and in particular Arti Shah. Whilst going through the worst life changing extremities, due to medical negligence, Arti has been at the forefront of my case showing her outstanding legal knowledge in a most professional way, yet running parallel to her professionalism was her compassion and sympathetic approach to this extraordinary tough time, when my life had been flipped upside down.
"With her excellent guidance throughout and such in-depth medical reports prepared where no stones were unturned, I didn't have to worry about a thing, from start to finish, which left me to concentrate on my health and my family.
"With an amazing friendly personality and what seemed an infinite knowledge of the law system, Arti always came across calm and confident with a sympathetic way about her. But make no mistake she meant business. Her professionalism showed she was out to get the best result for me and my family, which showed throughout the time I engaged with her.
"Through a process of mediation, Arti has secured me a six figure sum, in way of settlement for the negligence taken place and ultimately its life changing consequences.
"Arti, thank you for your hard work and professionalism throughout and getting the result which you said you would. You've been a star."
Contact us
For further information about claiming for delayed diagnosis of myeloma, please call Arti Shah on 03304606739 or email arti.shah@fieldfisher.com.
Alternatively
All enquiries are completely free of charge and we will investigate all funding options for you including no win, no fee. Find out more about our no win no fee solicitors.
Sign up to our email digest
Click to subscribe or manage your email preferences.
SUBSCRIBE