Shaheen Mosquera has finalised settlement against 72-year-old Patricia Diss' former employer, the Barnet & Chase Farm Hospital Trust, for failing to protect Patricia from exposure to asbestos.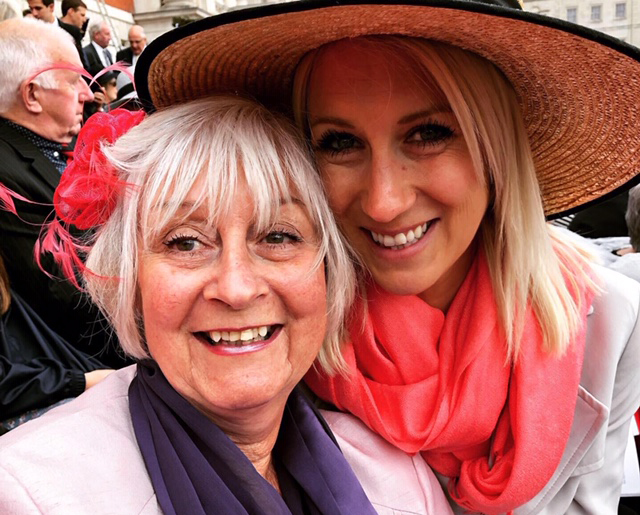 Patricia worked as a complaints manager at Thames House, part of Barnet Hospital, around 2003/4 until she retired in 2013. Patricia described Thames House as a 'very dilapidated looking building' inside and out.
Patricia's office was on the first floor of the building and was inadequate for the amount of files and paperwork. The office was too small to house enough filing cabinets. Because of the cramped conditions the office was virtually impossible to clean. Patricia took it upon herself to clean and dust the whole office, including the fireplace recess, which has since been shown to have contained asbestos. Patricia's desk was next to the fireplace, and she was exposed to the lethal dust the whole time she worked there.
Every time Patricia pulled out a file from the fireplace recess, it was covered with a fine layer of dust, which she brushed off. The place would get so dusty she often went in on a Saturday to clean up. She also remembers her work clothes always being covered in dust. Part of her job also meant she moved around different areas and departments, now shown in the hospital's asbestos survey to have contained asbestos dust, and it was even in the ladies toilet.
In 2018, Patricia began experiencing tiredness and breathlessness. Following medical examinations, mesothelioma, the cancer caused by exposure to asbestos, was diagnosed at St Thomas' Hospital. She underwent several rounds of chemotherapy and as the mesothelioma progressed, she was started on immunotherapy in January 2020 and is benefiting from the treatment. Patricia's disease is stable and she is feeling a lot better in herself.
Patricia instructed Shaheen to pursue a claim against her former employer. At no time while she worked there was Patricia warned about the dangers of asbestos nor informed she was working next to materials containing asbestos which she disturbed. She was never given any protective equipment or told to take precautions.
Shaheen issued proceedings in the High Court in December 2019 and under the specialist mesothelioma list, requested an early date for the first hearing and it was listed in mid-February 2020. The court gave directions and Patricia's case was listed for a trial for 3 days in October 2020.
Witness evidence was exchanged in April 2020 and the witness for Barnet Hospital who was a current employee and had worked with Patricia in the Legal Department said that she could not recall Patricia working in the room with the fireplace. Shaheen spoke to Patricia's co-workers and obtained evidence which confirmed that she was sat in the room with the fireplace.
A settlement meeting was arranged for September 2020 and Patricia's case settled for a six-figure sum. The settlement included a claim for the private immunotherapy which Patricia had been self-funding and an agreement was put in place for payment of Patricia's future immunotherapy.
Patricia said "Nothing prepares you for a diagnosis of mesothelioma especially as my working life was in an office in the NHS. I contacted Fieldfisher from a list of solicitors provided by HASAG and Shaheen was allocated to my case. From day one Shaheen's professional attention to the details of my claim and her instruction of expert witnesses, QC and tracking my work colleagues is reflected in the outcome. She kept me up dated at all times, most importantly she believed in me and supported me throughout."
Contact us
For further information about mesothelioma compensation claims, please call Shaheen Mosquera on 03304606817 or email shaheen.mosquera@fieldfisher.com.
Alternatively
All enquiries are completely free of charge and we will investigate all funding options for you including no win, no fee. Find out more about no win no fee claims.
Sign up to our email digest
Click to subscribe or manage your email preferences.
SUBSCRIBE