Why use CondorFlight?
Our roster of talented consultants come from a range of backgrounds with different levels of experience. This means we can fit your requirements optimally. We use our network of fantastic people to find you the right person so you can focus on the critical tasks in hand.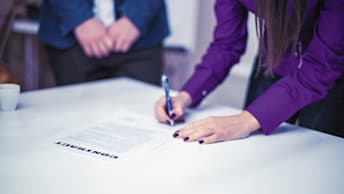 Get in touch with us for interim staffing solutions that are:
Flexible – available when you need them with the right experience and capability to meet your business needs.
High calibre – we select people we trust, ensuring all consultants pass a thorough screening process before meeting you.
Cost effective – we charge a fixed fee rate so you don't have to worry about negotiations and dealing with multiple recruitment companies for short term staffing needs.
We look forward to working with you to help your teams continue to excel whatever the business or people challenges you face.

Recent Success Stories
Challenge: A large American investment bank needed maternity leave cover for a key member of their team. They needed a skilled replacement at short notice.
Solution: One of our CondorFlight lawyers had already been working on Fieldfisher engagements for this client, and as such, was already familiar with the client's business and processes. The client was delighted with the speed and ease of finding cover who could hit the ground running.
Challenge: A regulatory client had their interim procurement manager leave early in 2020 and needed to fill the resource gap at very short notice. To further complicate matters, they only wanted 10 days' cover over a period of two months.
Solution: Our team knew someone with the exact skillset required. As a former Fieldfisher consultant, the consultant took on the role. Having demonstrated their knowledge and capability to the client, the client increased the consultant's number of days and the consultant is now working full time for the client.