More about the role
As an introduction to this career, we have designed, structured and developed this Trainee Legal PA Scheme to give you an experience which is practical and enjoyable whilst authentically reflecting the experience of a Legal PA. You will work alongside our established teams, reporting directly into a Lead Legal PA, supporting a range of Lawyers and Partners while enjoying structured work-based learning and skills training.

While shadowing an experienced PA, you will be provided the opportunity to rotate through different departments, picking up a range of responsibilities and experiences.
The type of work you can expect will include:
Diary management

Ensuring client meetings and clashes do not occur
Arranging meetings on behalf of partners/lawyers/clients – ensuring that they have the appropriate materials
Arranging business travel and webinar arrangements

File management – opening and closing files using electronic filing systems
Mailbox management
Communicating with fee earners on a regular basis (face to face and over the telephone/video call)
Undertaking typing to help with documents
Take messages from clients and passing on messages to the relevant fee earner
Work with Legal Support Services across the Firm (such as the document production team and practice administration team)
Support fee earners with their time recording
Liaise with the billing team
Submit invoices
Prepare draft letters and emails
Prepare presentations and meeting papers
Opening new clients (supporting AML processes and working with the firm's Risk Team)
Work with the Marketing Team to upload and update content on the Firm's website and internal intranet
Support fee earners with Business Development and Bids management and processes
What can we offer you?
Fieldfisher's varied benefits package is designed to support and enrich our people. After all, they are the core of what we do. This includes Private Health insurance, Life assurance & Income protection, Flexi gym discounts, Season ticket loans, Bike to work loans and many more.
Working in Fieldfisher Belfast
Our vibrant, modern working spaces are based in the iconic Titanic Quarter. You will be joining a new and exciting office environment which has seen rapid expansion since its opening in August 2018. We have recently celebrated our 3rd anniversary and just launched an inaugural graduate scheme, so it's fair to say that you will be a part of something big! And yes, we're all aboard the 'hot-desking' bandwagon but who isn't in 2021!? There's nothing better than a modern, open plan workspace – friendly Office Manager included.
With a diverse team of 80 Fee Earning and Business Support staff, team get-togethers, away days, social events and charity committee, we really have nailed this collaborative & fun work environment thing.
Culture & Personal Development
We're a firm with real entrepreneurial drive and we don't believe in squashing people's individuality. We want you to use your unique talents and experiences to help the firm grow. You can only do that by being yourself. And working closely and collaboratively with people throughout the firm. That's why we foster a culture that encourages you to be yourself.
We'll give you bespoke support to develop your own career. Whether that's through allowing you to "access all areas" across the firm, funding you through training for professional development qualifications, or making sure you have a structured career plan, we'll make sure your talents are being nurtured.
Inclusiveness and Diversity
At Fieldfisher we are committed to creating an inclusive workplace where everyone feels valued, motivated and able to be themselves. Our Inclusiveness and Diversity ("I&D") Strategy is firmly rooted in Fieldfisher's overall business strategy; we very much view I&D as being core to the business and we aim to integrate it into all our systems and processes.

Values
At Fieldfisher we are proud of our inclusive culture, where we hope everyone can feel comfortable being themselves. Living the Fieldfisher Values is central to our culture. This is how we define our values: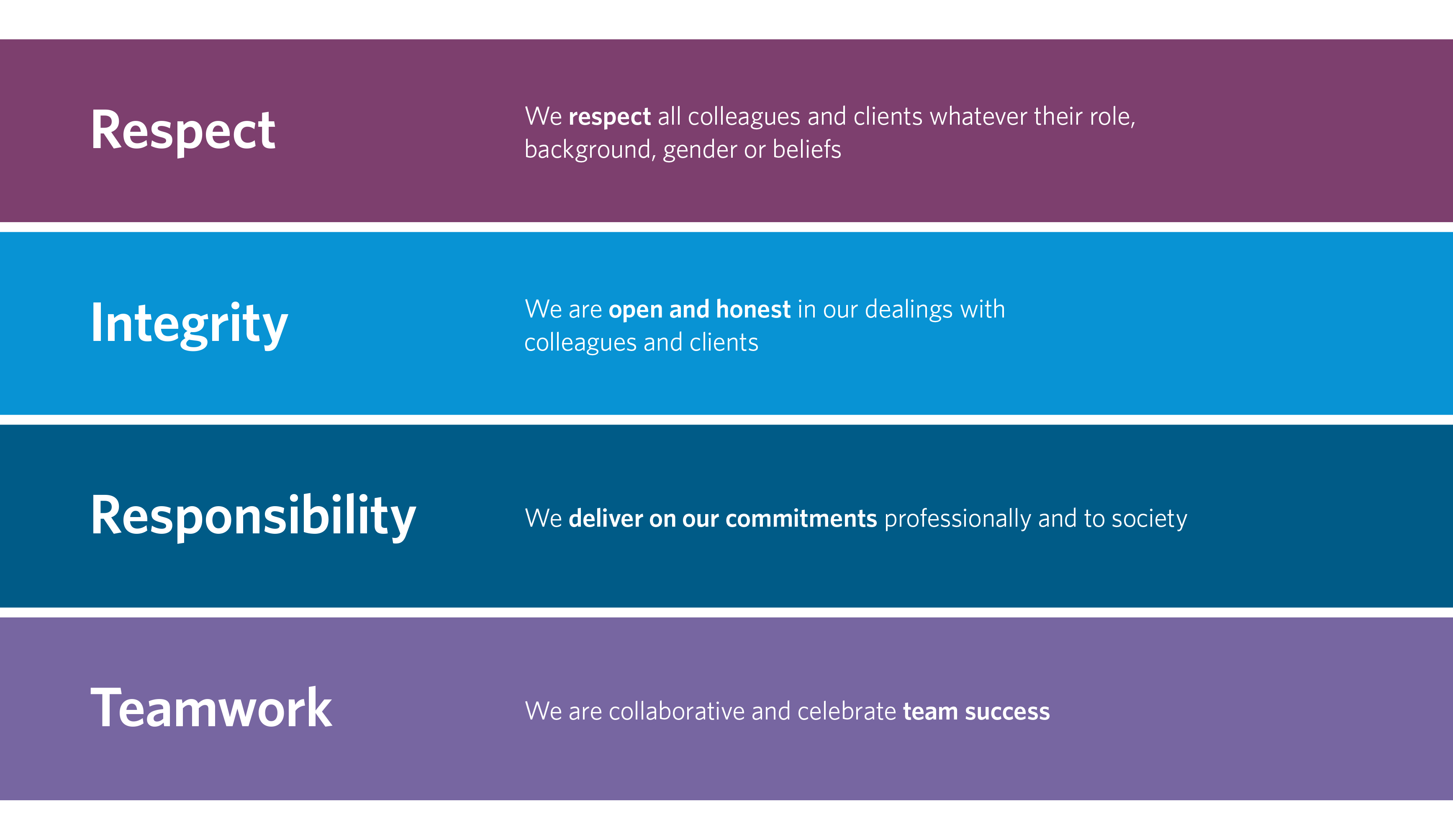 What skills and experience are we looking for?
Team player
Reliable and professional
Good written and strong communication skills
Excellent organisational skills
Strong educational background (preferable a graduate from a Business/Secretarial college)
C and above in Maths and English
Excellent IT skills
Experience in using Microsoft Office (Excel, PowerPoint, Word)
Enthusiastic, keen and proactive
Experience of working in a customer facing role would be advantageous (such as retail and hospitality)
The Recruitment Process
As a Firm, our ability to deliver the quality of advice and service to our clients relies on the quality of our people and it's important that we're the right fit for each other.
We have designed our selection process to be rigorous, yet fair. There are several stages to our application process, but our dedicated Talent Acquisition Team are on hand throughout the entire process to give you all the help and support you need.
1. Online application form
2. Online test
3. Phone interview
4. Face to face assessment centre
Interested?
Applications will open on the 22 October 2021.
Apply Today
Fieldfisher aims to ensure equality of opportunity and we are actively working towards improving the diversity of our staff. All applications will only be considered on merit and the applicant's suitability to meet the requirements of the role.