Practice Administration Apprenticeship
As a Practice Administration Apprentice at Fieldfisher, you'll be given the experiences and the environment that will support you, challenge you and put you in good stead for a career in professional services. You'll be guided every step of the way, teaching you the skills and behaviours which will enable you to thrive in your career.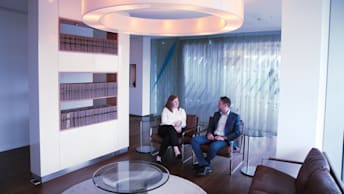 We have a culture that ensures everyone who works at Fieldfisher can have an impact and make a significant contribution. You'll be joining a structured two-year programme, which will give you maximum exposure and a variety of experience, as well as the opportunity to work with people who will guide you, nurture you and inspire you to achieve great things.
About the opportunity
Our ability to deliver the quality service that our stakeholders expect relies on the quality of our people and it's important to establish we're the right fit for each other. Our recruitment process has been designed with social mobility in mind, with a view to encourage candidates to be authentic and demonstrate your skillset that you will have learnt through your studies and/or work experience to date.

With the above in mind, we have designed a recruitment process that is rigorous, yet fair. Our Talent Acquisition Advisor, Ellie, is on hand throughout the entire process to give you all the help and support need.
Application form

Your application should be clear and concise and be careful to check your spelling, grammar and punctuation. You'll need to complete a few questions and upload an up to date copy of your CV. You can only submit an application to one role per application window. If you're not sure which department you'd like to apply to, reach out to ellie.williamson@fieldfisher.com

Telephone interview

If your application is successful, you'll be invited to complete a 30 minute telephone interview with the recruitment team. This interview will look at your motivation for the programme, your communication and team working skills.

Assessment centre

After a successful telephone interview, you'll be invited to attend an assessment centre day in our Belfast offices. Don't worry, you'll be given a full briefing beforehand but in short, you'll be asked to complete an interview, a written exercise and a team exercise. During the day we'll be assessing all of the skills and behaviours we believe a candidate will require to be successful on our programme. You'll be given the opportunity to meet with the team and see our offices.
Apply today
GCSEs in Maths, English and ICT in Grade C and above
Ability to follow instructions and work as part of a team
Excellent written and verbal communication skills
Curiosity and flexibility
Eagerness to learn
Driven, determined for a career in professional services and administration
A good understanding of our firm and our values
An earn-while-you-learn apprenticeship
Competitive salary and benefits
A City & Guilds Level 3 Apprenticeship in Business Administration
Technical and business skills training
Opportunities to join lots of networks and societies
The support of HR, a mentor and buddy
Real life work on exciting projects
Learning and development that you will be able to utilise throughout your career
Joining a cohort of Apprentices and a fun and inclusive office
Processing expenses, invoices and payments received, ensuring that the correct charge codes are used and follow up action taken where appropriate.
Preparation of client registration documents, engagement/assignments letters, conflict checks and AML.
Raising billing guides and assisting with the billing process.
Time recording.
Property Searches using the Land Registry portal.
Utility searches using our electronic search agents.
Electronic filing.
Upkeep and maintenance of the firms Interaction database including inputting business cards/data as appropriate
Assisting Legal PA's with client events.
Updating Alerters/Blogs/Website.
Booking meeting rooms.
Conducting research.
Apply today
Submit your application today. You will need to complete a few questions and upload an up to date copy of your CV.
Apply
Looking for a new career can be a daunting prospect, particularly when moving from another industry at 40+ years of age, but I have to say that I'm so glad to have found the Practice Admin Team at Fieldfisher, Belfast. The work is challenging but rewarding, the benefits available are superb, and there is an abundance of training and development opportunities. Most importantly though, the people are friendly, welcoming, and extremely supportive. I've never worked in such a tight-knit team of people, with a supportive and approachable manager, and I can honestly say that I enjoy coming into work each day to be a part of this Team.
From the moment I applied the Recruitment Team were very quick in getting back to me and the whole process of applying and interviewing was smooth. As a firm I feel Fieldfisher really do invest in their employees and encourage growth and give you the option to progress within the firm, should you want to. Working in Practice Admin is a nice friendly atmosphere and equally rewarding. The team are all so lovely and helpful and our Manager is definitely the best Manager I have had to date. He does not micro manage and allows you to get on with your work, all the while knowing he is there should you need anything at all. I thoroughly enjoy my role as I get to see the end result of Medical Negligence Conference's completed for a case, which is crucial at such a difficult time for the client at that moment in their life. The Salary and benefits are also quite good in comparison to a lot of other firms and similar roles. I also find Fieldfisher to be extremely accommodating and flexible, with a genuine care for you as a human as well as an employee. I am very happy in my role and team and would recommend it to anyone.
I enjoy and look forward to showing up to work every day because of my amazing team! I work with some of the brightest, friendliest and most hard working people, they are always open to sharing knowledge and are happy to offer help when it is needed. I have the full support of my direct manager when it comes to personal growth, opportunities and my personal wellbeing. Practice admin provide support to various departments within the firm, we carry out a wide range of tasks so there is always something challenging happening and every day is filled with new learning opportunities. It keeps daily work life interesting and no day is ever the same. Fieldfisher has created a culture where like-minded individuals can work towards a common goal while appreciating each employee's unique contribution. I have worked for many companies in the past and Fieldfisher is the best workplace so far.