Action at Fieldfisher
Action is at the core of everything we implement as the Sustainability Action Network. Currently, we are working with Planet Mark to evaluate the UK offices' carbon contributions with the aim of reducing our carbon footprint per employee by at least 5% on average year on year.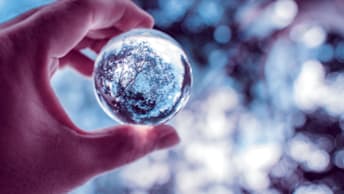 In 2019, the firm launched 'Rooting for Change', our first reforestation programme. The firm and its staff funded the planting of over 6,500 trees in India. These trees will continue to mitigate our contribution to climate change, whilst also delivering social benefits to a community through supporting forest-based livelihoods and women's cooperatives.
By cementing sustainability as part of Fieldfisher's identity, we continue to evolve our programme through strategic ESG partnerships. The firm collaborates with environmental and conservation charities on capacity-building pro bono projects. We also team up with clients to co-create panel discussions on ESG priorities and raise the profile of collective action on climate change.
---
Our Policy
Our environmental policy has four key objectives:
1. To increase employee awareness of environmental issues
2. To minimise our carbon footprint
3. To reduce waste and increase our use of recyclable materials in our offices
4. To support sustainable development by supporting charities and organisations with sustainable objectives


Our carbon footprint for 2019/20
Total UK carbon footprint: 592.9 tCO2e
Total carbon contributions per employee: 0.6 tCO2e
Total emissions equivalent to: 517 return flights from London to New York


Our 2021 ESG report
Check out our report highlighting our commitment to environmental, social and governance (ESG) factors.