Action at Fieldfisher
Action is at the core of everything we implement. Currently, we are working with Planet Mark to evaluate the UK offices' carbon contributions with the aim of reducing our carbon footprint per employee by at least 5% on average year on year, benchmarked against our emissions in 2019/20.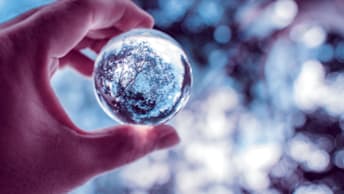 Sustainability Positive Action
By cementing sustainability as part of Fieldfisher's identity, we continue to evolve our programme through strategic ESG partnerships. The firm represents environmental and conservation charities pro bono, like The Orchard Project and FareShare to build their capacity and strengthen their operations. We also team up with clients to co-create panel discussions on ESG priorities and raise the profile of collective action on climate change.
In 2019, the firm launched 'Rooting for Change', our first reforestation programme. It now has an even bigger global footprint. Our mission is to invest in projects that impact not just the environment, but communities most affected by the risks of climate change. Through forestation and preservation, we will be tackling global heating and, importantly, creating livelihoods for local communities, empowering women and indigenous groups, and generating eco-education opportunities.
We are working with five organisations across the globe to deliver Rooting for Change: Pitchandikulam Forest, Auroville, India; Plant for the Planet, Germany; Women's Earth Alliance, USA and Indonesia; Centre for Coastal Environmental Conservation, Bangladesh; and Cool Earth, UK and Peru. Read more about these projects here.
UK Carbon Reporting & Reduction
For reporting year 2019/20, our total carbon footprint was certified by Planet Mark at 685.6 tCO2e (0.7 tCO2e per employee). For reporting year 2020/21, it was 296.6 tCO2e (0.3 tCO2e per employee) – this dramatic drop resulted from the Covid-19 pandemic, as with most businesses.
We aim to be as transparent as possible, and we know that this is not the full picture yet. With the support of Planet Mark, we are expanding our data collection, and pursuing methods for scope 1, 2 and 3 carbon reduction.
Read more about our reporting and environmental policy.

Fieldfisher UK is carbon neutral…
The only problem is, being carbon neutral is not going to solve the climate crisis. This is because an organisation does not need to commit to reducing carbon emissions to certify as carbon neutral. Many carbon neutral organisations are using offsetting to cover up the reality that their emissions are actually increasing. This is greenwashing.
To ensure we behave responsibly, we are focusing on measuring and reducing our emissions as much as possible, and developing our net zero strategy. In the interim, we are investing in a Gold Standard certified project, 'Doo Doo Does More' with Cool Effect. Offsetting our emissions to become carbon neutral will act only as a temporary measure whilst we reduce our carbon to as close to zero as possible – this is our ultimate goal.
Our Policy
Our Environment Policy sets out our commitments to driving sustainable change at Fieldfisher. Our strategy's objectives include:
To set a Net Zero target by 30 April 2023;
To ensure accuracy and transparency in our carbon reporting;
To minimise the firm's carbon footprint by reducing scope 1, 2 and 3 carbon emissions;
To upskill employees on environmental practices and behaviours; and
To bolster sustainable development by working with charities and organisations with sustainable objectives.

Read our 'Environment Policy' in full.