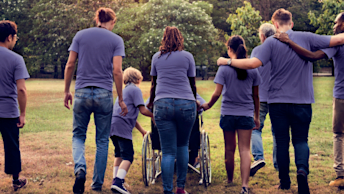 The London HQ office is partnered with PAPYRUS Prevention of Young Suicide, a charity dedicated to the prevention of suicide and the promotion of positive mental health and emotional wellbeing in young people. Their mission is to shatter the stigma surrounding suicide and help to equip young people and their communities with the skills to recognise and respond to emotional distress.
Ged Flynn, Chief Executive of the national charity PAPYRUS Prevention of Young Suicide, said: "We would like to say a big thank you to Fieldfisher LLP for supporting PAPYRUS and helping us to continue giving hope to young people who are struggling with life. We know this partnership with Fieldfisher LLP will help to raise awareness and save lives."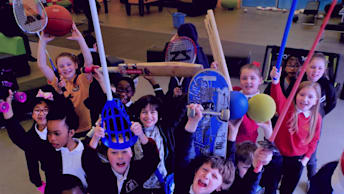 In 2022, our Manchester office launched a partnership with Manchester Youth Zone. Together, we aim to ensure young people can access equal opportunities. Manchester Youth Zone provides young people with somewhere to go, something to do, and someone to talk to. They provide a safe place and run over 20 activities to combat inequality, including sports and creative activities, employability initiatives, and youth outreach programmes.
Birmingham is partnered with Zoë's Place Baby Hospice. They provide a short break service, palliative and end-of-life care to babies and infants aged from birth to 5 years, living with life-limiting or life-threatening conditions. Their mission is to provide care in 'a home from home environment', making sure that the children and families feel safe and supported.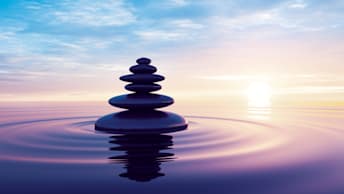 In 2021, our Belfast office partnered with AWARE NI, which supports people living with depression and bipolar disorder in Northern Ireland. Our partnership enables people to access appropriate support, promote mental wellbeing, and increase public understanding. AWARE offers support groups and community wellbeing programmes, teaching people how to look after their mental health.
La Cime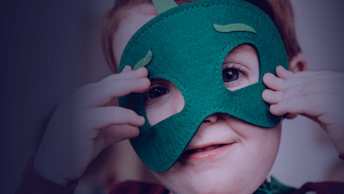 Brussels is partnered with La Cime, which was founded by parents of disabled children and provides a safe haven for people facing access barriers. The school prepares disabled 13 to 21 year olds for the adult world by providing life, work, and social skills opportunities to help them reach their potential.
ARC Cancer Support Centres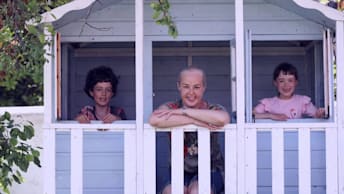 Our Dublin office initiated its first partnership with ARC Cancer Support Centres. ARC's mission is to provide psychological, emotional, practical, and educational support to people living with cancer and those who care for them. They do this through a warm, welcoming, and client centre approach, whilst ensuring that everyone in Ireland is aware of, and able to access these services.
---
Tracy Power, Fundraising Manager at ARC, said "we are proud and grateful to be selected as charity partner by Fieldfisher. All our services are completely free of charge. It's because of the generous support of Fieldfisher, that we can continue to maintain the free services at ARC for people living with cancer and those who care for them."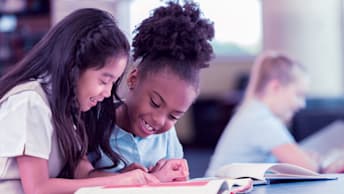 Children have a voice that demands to be heard but, for many, this voice is muffled by cultural, social, and economic barriers. Our staff and partners engage in a Reading Partners scheme, working with pupils, many of whom do not have English as their first language, at a local primary school to improve their literacy skills and boost their confidence. Exposure to the corporate world at such a young age allows children to raise aspirations, think beyond their own experiences, and open their eyes to new perspectives.
Main Dans la Main et Solidaires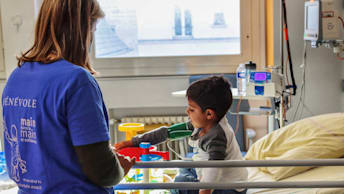 Paris are partnered with Main Dans la Main et Solidaires, whose purpose is to improve the quality of life of children and their loved ones in hospitals. They offer moral support for children and their families, and financially fund improvements at hospital wards to enable comfort to what usually is a daunting environment.