Bridget Collier
has been working with Readley Asbestos Victim Support Group in the North East since joining Fieldfisher and was pleased to support their first educational day held at Beamish Hall Hotel, Durham.
Speaking to lung cancer and mesothelioma nurses from hospitals across the North East and Cumbria was a good chance to strengthen our links in the area.

Seminars included updates on treatment and care available to our clients. The overriding message coming across, particularly from Dr Alastair Greystoke, was that with further treatments available and better assessment of ongoing trials, there is definite hope on the horizon for those living with this disease.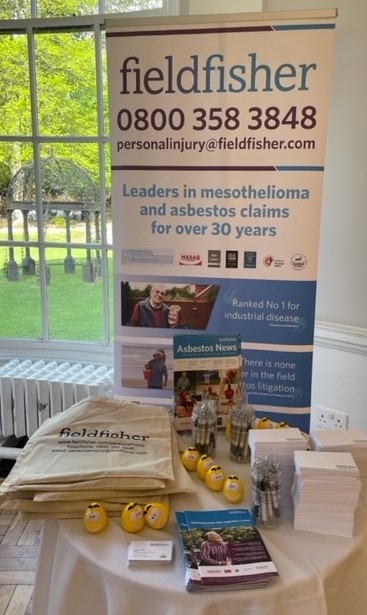 Sign up to our email digest
Click to subscribe or manage your email preferences.
SUBSCRIBE