The mother of Mark Bowman's former client Lottie Sharpe explains how her daughter is fulfilling some of her childhood dreams with the right therapies and support.
Lottie Sharpe's mantra on social media has long been 'Cerebral palsy won't stop me'. After the now 19-year-old took her first unaided steps on New Year's Day, her mother Becca describes her daughter's amazing achievements.
Lottie was born in March 2002 at Heatherwood Hospital in Ascot in poor condition and required resuscitation. She was later transferred to Wexham Park Hospital special care baby unit and was subsequently diagnosed with dyskinetic cerebral palsy affecting all four limbs.
When Lottie was six, a seven-year legal battle began to secure compensation from the hospital trust for mistakes during Becca's labour that meant abnormal CTG trace showing bradycardia went unnoticed. The subsequent delay in delivery caused Lottie's injuries, something the trust strongly disputed.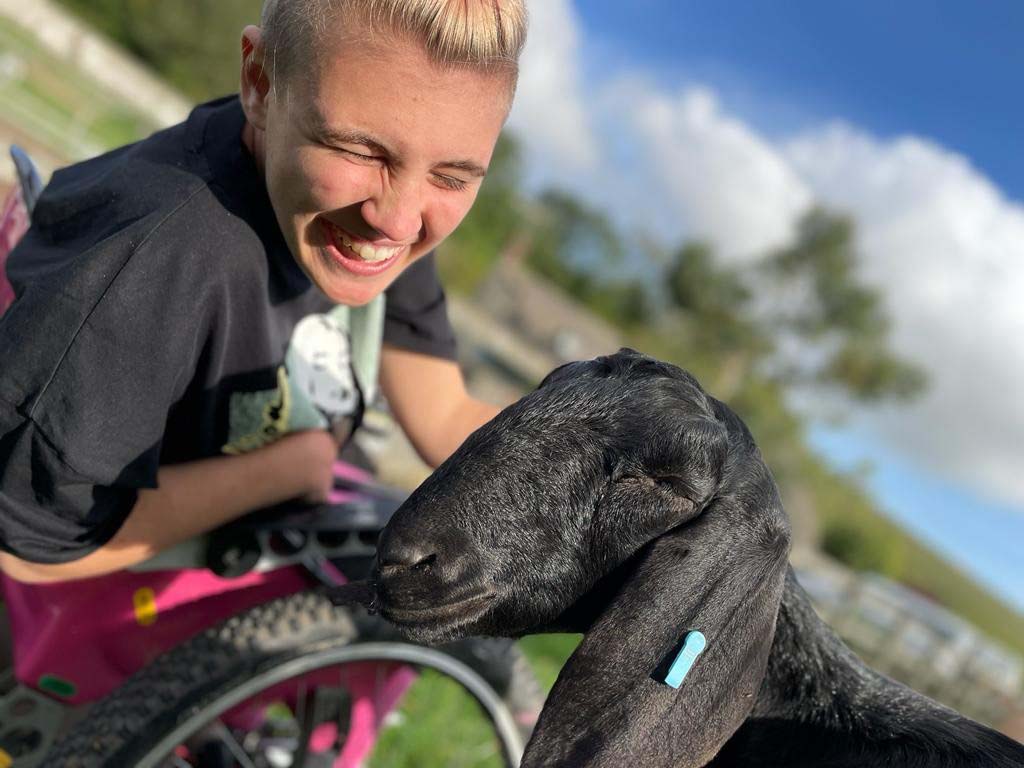 Finally, in May 2015, settlement was agreed and the family heard the financial support would now be available to fund the right therapies to help Lottie thrive. Fieldfisher's Court of Protection team (COP) was appointed to help manage Lottie's finances.
'And that's when life really changed,' Becca says. Previously, NHS support had been patchy at best, with very limited rehab such as hydrotherapy, perhaps once a week and always in 'very cold pools'. 'We had to fight for everything which was very dispiriting when you know that early intervention is crucial to the development of children with CP'.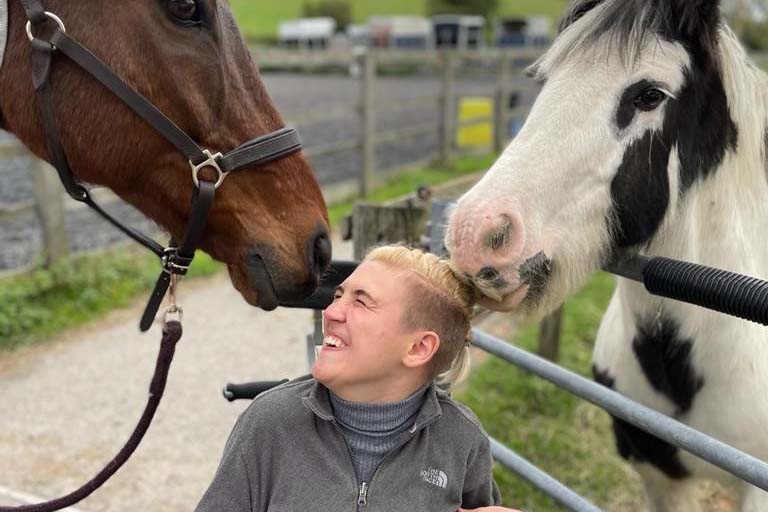 Settlement meant Lottie could be fitted with the right electric wheelchairs as she grew up so she could move about independently. Previously, she had had to make do with an adult chair that was far too big and difficult to control, 'which terrified her and knocked her confidence'.
Fiercely intelligent, Lottie attended mainstream school until 13 with one-to-one help. When she left school at 18, Lottie knew she wanted to work with animals. With help from the COP team, the family had previously moved into an adapted bungalow and now decided that the best course while they find an appropriate animal care course was to bite the bullet and move to their own small farm with sheep and horses that Lottie could help care for.
'We visited several so-called specialist centres for people with disabilities, including a riding centre in the New Forest that was meant to be specifically aimed at helping people learn to ride and build on horse care knowledge. None of them were particularly engaging to be honest and certainly not right for Lottie.'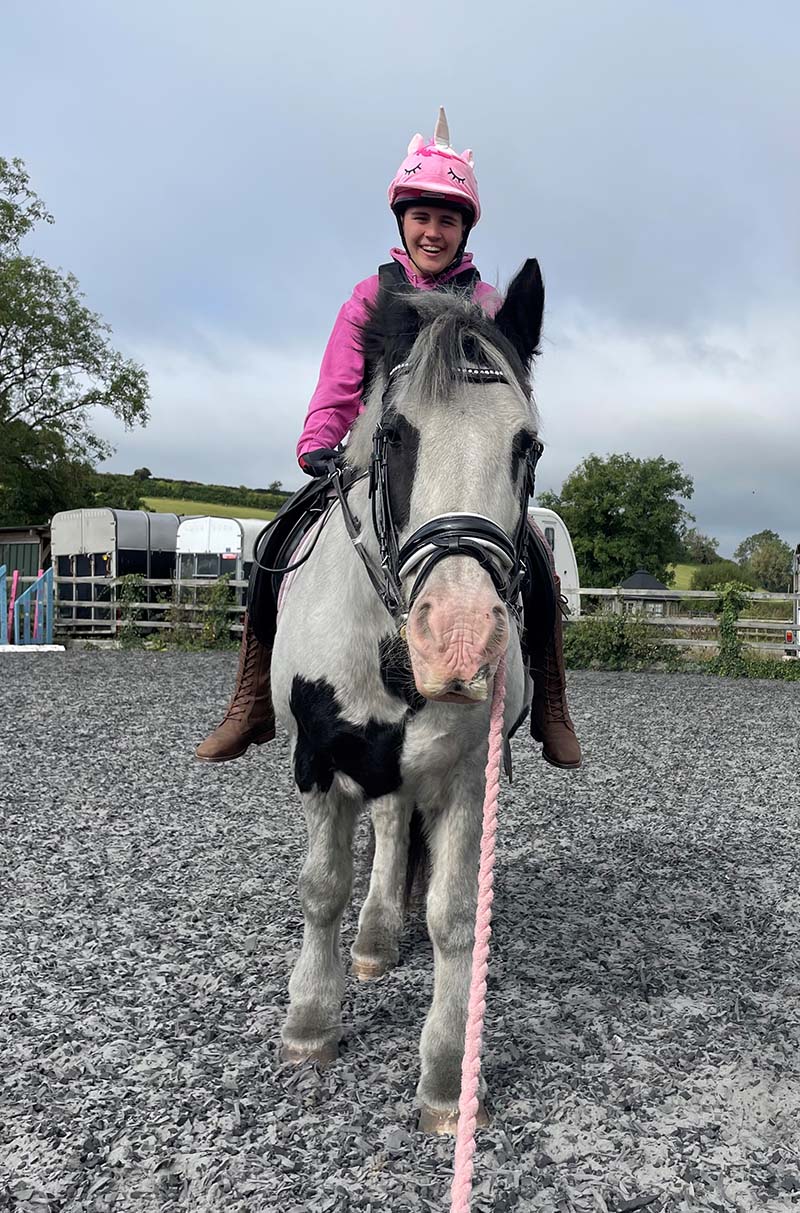 Instead, Lottie learnt to ride on her own cob at home and can now ride unaided with her parents at her side. 'The gait of a horse is like natural physio – it builds up balance, strength, particularly around the core, and basically taught Lottie the mechanics of walking'. That and the daily sessions in her own pool helped build the confidence for Lottie to take her first unaided steps at the start of the year.
'While she may not be able to be in charge of the animals alone, Lottie will certainly be able to instruct other people what to do, for example when birthing a sheep. She's learning everything she can about animals here at home.
'When she sees her younger brother learning to drive and living independently, yes, she does sometimes get frustrated. And I do sometimes wonder what earlier intervention could have resulted in. But we always live by the rule, "we can find a way" and what Lottie has already achieved in her young life is incredible.
'I can't begin to describe how thankful I am that Lottie's case settled – it was absolutely the beginning of her being able to reach her full potential. She's so determined - who knows what she'll go on to achieve.'
Contact us
For further information about cerebral palsy claims and birth injury claims, please call Mark Bowman on 0330 460 6794 or email mark.bowman@fieldfisher.com.
Alternatively
All enquiries are completely free of charge and we will investigate all funding options for you including no win, no fee. Find out more about no win no fee claims.
Sign up to our email digest
Click to subscribe or manage your email preferences.
SUBSCRIBE