Associate, Corporate
Marie Marcks
Ich bin Associate im Fieldfisher Office in Hamburg und berate im Bereich des Gesellschaftsrechts, Kapitalmarktrecht und allgemeinem Vertragsrecht.

Gesellschaftsrecht
Joint Ventures
Mergers and Acquisition
Private Equity and Venture Capital
Standorte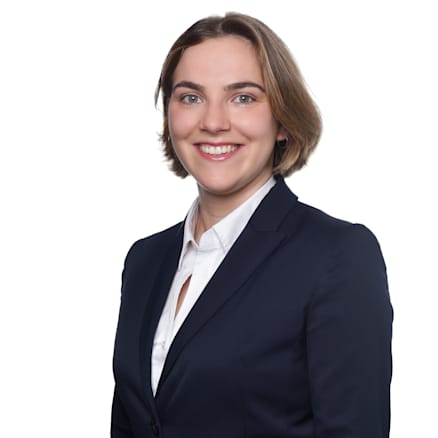 Meine Tätigkeitsschwerpunkte
Schwerpunktmäßig berate ich nationale und internationale Mandant:innen bei Unternehmenskäufen, Joint Ventures sowie im Bereich Corporate Housekeeping. Daneben bildet meine Beratung im Aktienrecht einen besonderen Schwerpunkt. Insbesondere unterstütze ich Aktiengesellschaften bei der Durchführung sowie Vor- und Nachbereitung von Hauptversammlungen und übernehme die laufende rechtliche Beratung ihrer Organe.

Unsere Mandant:innen berate ich auf Deutsch und Englisch.

Persönliches Engagement
Neben dem Referendariat habe ich eine Ausbildung als Mediatorin erfolgreich abgeschlossen und bin seit 2022 Dozentin für ein Mediations-Ausbildungsinstitut.

Mein Werdegang
Nach dem Jurastudium an der Universität Hamburg mit dem Schwerpunkt Handels- und Gesellschaftsrecht habe ich das Referendariat im Landgerichtsbezirk Lübeck, u.a. mit einer Station bei den Wissenschaftlichen Diensten des Deutschen Bundestages in Berlin, absolviert.

Seit Juni 2022 bin ich zugelassene Rechtsanwältin.
Anwälte, mit denen ich zusammengearbeitet habe