Senior Associate, Corporate
Claudia Schnurbusch
Ich bin Anwältin in den Bereichen Corporate und Commercial in unserem Büro in Hamburg. Ich habe mehrere Jahre als Inhouse-Anwältin für eine der "Big Four"-Wirtschaftsprüfungsgesellschaften gearbeitet. Bevor ich zu Fieldfisher kam, war ich als Anwältin für eine andere internationale Wirtschaftskanzlei tätig.
Banking and Finance
Gesellschaftsrecht
Mergers and Acquisition
Private Equity and Venture Capital
Standorte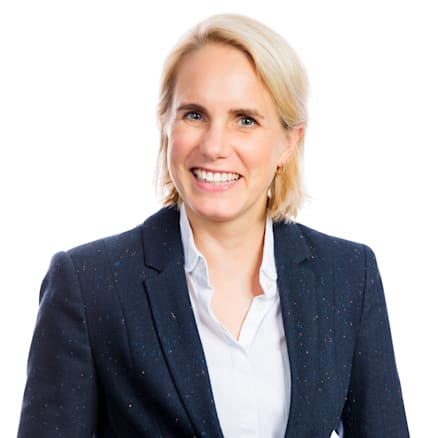 Ich habe mich auf die Beratung in allgemeinen gesellschaftsrechtlichen Angelegenheiten und den Bereich "Corporate Housekeeping" spezialisiert sowie die Vertragsgestaltung. Hier verfüge ich insbesondere über Erfahrungen bei der Gestaltung verschiedener Arten Allgemeiner Geschäftsbedingungen, Kauf- und Dienstleistungsverträgen sowie Intercompany-Verträgen.

Meine Mandanten sind sowohl nationale als auch internationale Mandanten. Letztere berate ich insbesondere im Zusammenhang mit ihrer Expansion nach Deutschland. Ich habe umfangreiche Erfahrungen in verschiedenen Branchen gesammelt, darunter dem Financial Services- und Retail-Sektor.

Deutsch ist meine Muttersprache und ich spreche fließend Englisch und Französisch.
Anwälte, mit denen ich zusammengearbeitet habe