Why choose our Cloud lawyers?
We provide unrivalled insights because Fieldfisher has helped shape the legal and risk agenda in this market from the outset. We have advised cloud giants on developing their risk model, and advised on cloud terms and privacy policy - from Google and McAfee to EMC and VMware. We have also supported clients such as Atom Bank, Pearson and Netflix on cloud issues.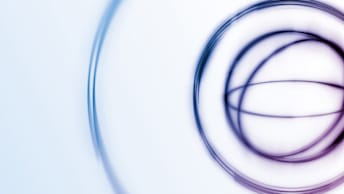 We can help bridge the gap between cloud provider terms and customer governance requirements. Our team helps customers understand what can be negotiated and how to overcome significant risk and regulatory concerns. Where service provider terms must be accepted, we can help make a balanced assessment of the risks and how to manage them, giving you the best result.
---
We work across markets and are experts on contracting, technical and regulatory standards around G-Cloud, financial services, healthcare, Sarbanes Oxley, global privacy, cyber security, and payments issues.
---
On more complex projects we have the technical understanding of cloud infrastructure, big data, federation, cloud integration, PaaS and SaaS to support comprehensive review of risk and risk mitigation.
---
Our class-leading privacy team is at the forefront of solutions in data export, security and global compliance for vendors and users alike. Working for LinkedIn, Facebook, Zen Desk and many other suppliers, we have helped develop market solutions to EU data protection laws. And we have brought practical, risk based advice to our user clients on the interface between data privacy, information security and cloud solutions.
---
Whether support is needed for a ground-breaking project, comprehensive negotiating approach or key terms which must be agreed - we have the proven expertise to get the job done.