Why choose our Sanctions and Export Control lawyers?
Our experienced sanctions team includes lawyers who have negotiated and drafted EU and UN sanctions regimes in Government. Our knowledge and expertise enables us to advise clients on a wide scope of issues, from specific transactions potentially subject to sanctions or export controls through to developing regulatory and public policy around UN, EU and UK sanctions.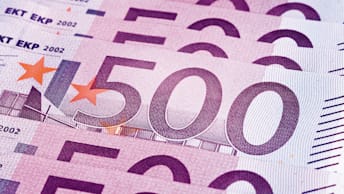 Our in-depth understanding of our focus sectors including finance and financial services, technology, oil and gas and the wider energy and natural resources industry, and our extensive experience working with regulators, supports our expertise.
---
This experience, coupled with our offices throughout Europe and close contacts with experts on US sanctions, makes us ideally placed to advise on both the contentious and non-contentious aspects of sanctions and trade restrictions.
---
Our lawyers know what works and what does not – and we are here to help.


Notable highlights include:
We successfully de-listed individuals and companies from the EU, Canadian and Swiss sanctions.
We advised international energy businesses on the impact of US Iran and Cuba sanctions regimes on their business.
We assisted a major European banking institution on developing EU and US sanctions compliance and general sanctions policy.
We advised a worldwide logistics company on the unauthorised export of military items.
We advised a major Russian financial institution on compliance with international sanctions (value of transactions in excess of US$3 billion).
We assisted in the global due diligence and audit of sanctions and export control compliance in a worldwide acquisition.


Latest Sanctions and Export Control news and views
Sign up to our email digest
Click to subscribe or manage your email preferences
Subscribe