Locations
The business behind the popular FreePrints app, PlanetArt, has succeeded in a trade mark infringement claim against its competitor Photobox in relation to an app icon. Interestingly, the passing off claim and a trade mark claim in relation to wider branding by Photobox both failed.
In his judgment PlanetArt LLC v Photobox Ltd, handed down remotely under recent protocols, Mr Daniel Alexander QC (sitting as a Deputy Judge) took the opportunity to bring everyone's favourite latest phrase into the world of IP law: creating the notion of antisocial non-distancing.
Background
PlanetArt's FreePrints app has been very successful in the UK. It effectively does what it says: it allows users to print their photos for free, paying only delivery charges. PlanetArt's app icon (below) was applied for as a registered UK trade mark the day before PlanetArt sent Photobox its letter before action. This tactical move turned out to be a good strategy.

Photobox launched in 2019 also providing prints of photos for free. The app icon it chose is also below, together with its wider branding.
Judgment
By the time the case came to trial, PlanetArt's primary claim was for trade mark infringement under sections 10(2) and 10(3) of the Trade Marks Act 1994. The judge found that there was indeed infringement of PlanetArt's trade mark, due to significant similarities in the aural and visual elements of the sign together with some conceptual similarities. Key to this finding was the colour choice and white line motif, together with the way that the Photobox app icon title displayed simply "Free Prints" when downloaded.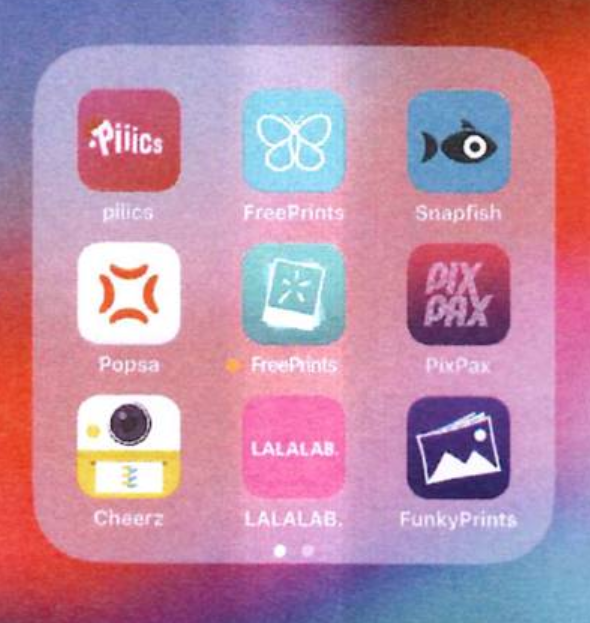 Whilst the passing off claim and trade mark infringement claim based on the wider branding was unsuccessful, the judge did comment that it did constitute antisocial non-distancing of the PhotoBox's identity from that of PlanetArt.

The lack of actual confusion supported this finding. But what really saved PhotoBox was its use of its house brand – therefore clearly demonstrating the origin. Here, this resulted in reverting Free Prints to its descriptive meaning, as opposed to referring to PlanetArt's mark. Had PlanetArt not chosen a descriptive phrase in the first place, the outcome may well have been different although the descriptive nature may well have contributed to the success of PlanetArt's Free Print app in the first place.
Thoughts
This case is a useful lesson on branding, be it the perils of choosing a descriptive phrase as a brand or how to launch competitor products and stay the right side of the line. It also acts as a reminder of the importance of house logos, particularly in conjunction with other phrases.
Sign up to our email digest
Click to subscribe or manage your email preferences.
SUBSCRIBE