Why choose our I&D specialists?
We combine the skills of our dedicated I&D team with those of our specialist employment, regulatory, corporate, tech and privacy lawyers to deliver an holistic approach to the many and varied I&D issues organisations face.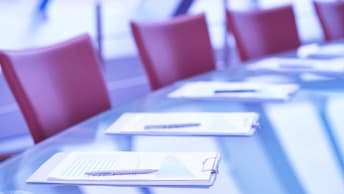 Whether it's helping organisations implement policies that are in line with the Equality Act 2010, complying with increasing reporting obligations set by regulatory bodies, or making sure data capture initiatives for diversity comply with privacy laws, our integrated team can help organisations realise their goals.
We provide pragmatic and experienced advice that enables organisations to identify I&D objectives and execute strategies for achieving them, while remaining legally compliant. In particular, we have a wealth of expertise in working with organisations in regulated sectors.
Our clients operate in a variety of industries and we advise both domestic and international organisations on their local and cross-border projects.
How can we help your organisation?
To help you achieve a legally-compliant inclusive workplace culture, our I&D team will:
Help you identify your goals and implement them – we understand organisations have different starting points. With this in mind, we can help you evaluate the current status of your organisation; capture and analyse data; set objectives; monitor, assess and review progress; appraise and amend policies and procedures; deal with I&D matters in your supply chain and third party relationships; and carry out investigations and resolve disputes.
Be a sounding board – we will help you plan ahead and assess the impact of your I&D initiatives.
Upskill and build confidence – we offer a range of webinars, workshops and presentations to assist organisations to manage their I&D programmes effectively. This includes training and materials on how to create an I&D strategy; the role of senior allies; monitoring I&D data; recruitment, retention and advancement; bystander training; developing mentoring programmes; disability in the workplace; sex discrimination, equal pay and harassment; race and work: interrupting bias; dealing with gender identity; protected groups vs intersectionality; and reporting on gender/ethnicity – avoiding the legal pitfalls.
Latest insights for Inclusiveness and Diversity