When one of the world's leading professional services firms came to us to help them deliver global digital transformation with AI, their aim was to develop and implement a new strategy to become the market leader in deploying artificial intelligence and automation.
We immediately set to work, hosting cross-discipline strategy workshops with key stakeholders across the client's diverse business units. Should they develop or acquire necessary capability? How should they position AI-centric service offerings within the market? These were questions high on the agenda. We led strategic discussions on these and other topics, including the ethical and reputational considerations of deployment.
With strategic objectives and deliverables agreed, we helped the client to deploy innovative solutions, driving efficiency across the organisation. Our commercial approach to the multi-lateral negotiations got the job done, delivering contracts aligned to the client's priorities. This supported the underlying business case with an appropriate balance of risk and reward.
Why choose us?
They chose us for our 'can-do' attitude and pragmatic approach, enabled by our deep industry knowledge and insights into the market. They quickly found that we understand the technology and speak the same language, and later told us they enjoy working with us.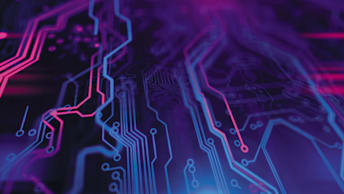 We gave the client all the market-leading expertise they needed, drawing on our experience in digital and business transformation, technology deployment, strategic M&A, employment, regulatory compliance, data privacy, and cyber security. This meant all the issues were addressed seamlessly, and no surprises for the client.
---
We're proactive and work hard to stay ahead. In this case, it was our insight into the latest market practices and the unique legal considerations for new technologies that proved crucial. Whether machine learning, process automation, affective computing and sentiment analysis, or natural language processing, we have it covered. Our contribution enabled the client to deliver successful pilot projects and rapid scaling.
We consistently went the extra mile, and supported the client team in their presentations to their stakeholders. They keep coming back to us because of the trusted relationship we've formed, and we're always excited to work with them.

Latest Technology and Artifical Intelligence news and views
Sign up to our email digest
Click to subscribe or manage your email preferences
Subscribe