Solicitor - Technology, Outsourcing and Privacy
Sebastian Georgescu
I have advised clients across a variety of industry sectors including technology, telecommunications, space, arts and financial services.
Digital Media
Innovative Technologies
Privacy, Security and Information
Satellite and Space Projects
Technology, Outsourcing and Privacy
Locations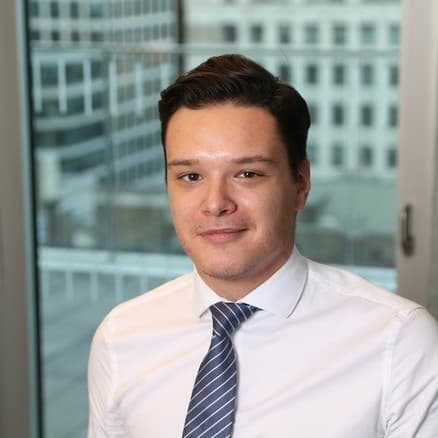 My experience includes advising on privacy and cookie notices, international data transfers, intellectual property licensing and assignment, software development, space regulation, cybersecurity, outsourcing and open source licensing. I also have experience working with legal tech solutions such as HighQ and Workshare, having spent two months of my training contract in Fieldfisher's Legal Solutions Delivery team.

I trained at Fieldfisher and before that I worked in-house as a paralegal for a government department and an international mining company.

In my spare time, I enjoy playing videogames, reading up on ancient history and playing the electric and acoustic guitar. I have also recently picked up skiing and am trying to make up for lost time there.