Associate, Technology, Outsourcing, and Privacy
Chris Benn
I am a technology and outsourcing lawyer based in the heart of Manchester, with experience of advising clients on data protection compliance.
Cloud Practice
Outsourcing
Privacy, Security and Information
Technology
Locations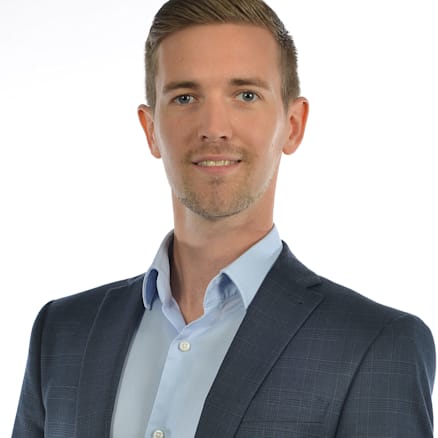 While working in the technology sector, I have had opportunities to work with start-ups through to multinational corporations, advising on agile software development projects, IT procurements, and data, outsourcing, and telecommunications projects.

I have been fortunate to work with clients in the travel and aviation industry, advising on their procurement of IT and telecommunications services. This aligns with my passion for exploring the world, where I regularly incorporate a half marathon into my trip; I've raced in nine countries (and counting)!

I remain passionate about championing diversity and inclusion in the workplace and I am an advocate for encouraging individuals to bring their whole selves to work.

Outside of the office, I am an Advisory Board Member of Aspire; a network established to create and foster a community of junior in-house legal professionals. I am the current Chair of the Advisory Board. After training in-house at BT (in London and Hong Kong), I enjoy sharing my experiences and supporting those training in the profession.

I have a First Class Honours Degree in Law with Management from Aston University, Birmingham.
What others say…
Chris provided superb and invaluable advice and support on a global telecoms vendor agreement, with detailed, industry-specific negotiations continuing for several months. We found Chris to be exceptionally commercially astute, very quickly sensing our appetite for risk, and working seamlessly and effectively with the in-house legal team and wider business

Associate, Technology, Outsourcing, and Privacy

Chris Benn
Partner, Technology Outsourcing and Privacy

Sam Jardine

Cloud Practice

Financial Services

Outsourcing

Partner, Technology Outsourcing and Privacy

Rob Sheldon

Cloud Practice

Outsourcing

Privacy, Security and Information

Advanced Media and Technology

Cloud Practice

Healthcare

Technology, Outsourcing and Privacy