Why choose our Banking and Finance lawyers?
Based in London, we advise clients from the CIS region in their own language: our experienced team of Russian and English speaking lawyers has a wealth of collective expertise.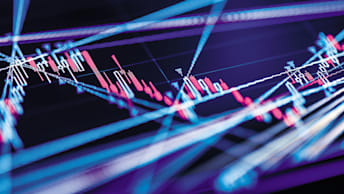 Our clients benefit from instructing a full-service international law firm which can provide cross-practice support, saving valuable time and money. Together, with our broader finance team, we advise across the full spectrum of financial services including regulation, reorganisation and restructuring of financial institutions and insolvency, private banking and wealth management and aviation and commodities financing including trade finance.
---
Our capabilities also extend to advising on derivatives, structured finance, taxation of financial instruments and investment funds.
---
We advise banks of all sizes as well as investment managers, investment funds, hedge funds, securities houses, brokers, dealers and insurance companies. We also support custodians, depositaries and a whole range of service providers and consultants to those in this industry.
We specialise in:
Derivatives
Private client and wealth management
Structured finance and securitisation
Financial and banking disputes
Energy and natural resources financings
Banking regulatory
Real estate finance
Project finance
Trade finance
Asset finance (in particular superyachts and jets)
Insolvency and cross border insolvency
Debt capital markets
General banking and cross border secured lending
---
Recent deals
We advised CQUR Bank in Qatar in relation to regulation and CIS related transactions.
We advised VTB Commodities Trading DAC (Ireland) in respect of sanctions compliance issues and commodity prepayment facilities in an aggregate amount of up to €800m.
We advised PJSC VTB Bank in respect of an US$200m enforcement and restructuring of a large loan portfolio.
We advised EBRD in respect of a US$295m pre-privatization loan by EBRD to finance the expansion of the Shalkiya zinc-lead mining operation in Kazakhstan.
We advised KMG Kashagan BV in connection with up to US$4bn oil prepayment facility connected to the Kashagan and other fields in Kazakhstan.
We advised VTB Capital Plc in relation to the financing and then restructuring of a US$200m Moscow commercial property financing.
We advised RCB Bank Ltd in connection with numerous international cross border secured financings.
We advised PJSC Novatek on a €900m financing for the Yamal LNG Facility in Russia.
We advised a major Russian bank in connection with the enforcement of certain LCIA arbitration awards and asset tracing in CIS region.
We advised a major Russian bank in connection with its global master repurchase agreement transactions in the Russian market.
We advised a major Russian investment bank in connection with cross border bank to bank lending transactions in emerging markets.
We advised a major Russian bank in connection with the financing and leasing of certain Bombardier Global 6000 aircraft.
We advised a major Russian bank in connection with all aspects including financial transactional aspects of Russian sectoral sanctions.
Latest Russia and CIS news and views