Real Estate
Having an in-depth knowledge of the real estate market and its dynamics is fundamental to offering added value to our clients' business and, in a complex global market, a multi-disciplinary approach is essential.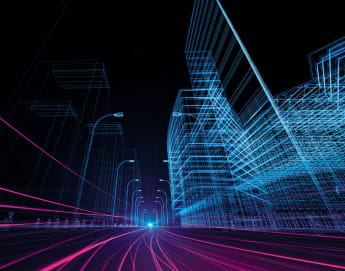 Why choose our Real Estate lawyers?
Efficiency, speed and attention to detail are the strengths on which Fieldfisher's multidisciplinary teams are based. Our teams operate in all areas of the real estate market and offer assistance to various players, including regulated entities, at every stage of every transaction and in the ordinary management of relations with counterparties.
We help our clients to actively manage their real estate interests and support their strategies with appropriate legal arrangements. We work with our clients right from the outset of any project in order to correctly and adequately plan the legal and tax structure of the transaction, to prevent any problems and avoid potential litigation.

Our real estate law department brings together the different skills necessary to plan, carry out and complete a real estate transaction:
Structuring of transactions

Legal due diligence

Acquisitions and disposals, assets and share deals

Set-up of funds and company structures, including joint ventures
Asset management (Property, Facility and Project management)

Collateral, personal guarantees, escrow agreements

Real estate leasing and business rentals

Administrative and planning law

Spatial and town planning and construction

Development, works contracts and construction

Environment

Finance and restructuring
Real estate litigation

Tax Department
We analyse emerging issues relating to real estate taxation, providing advice and assistance in the following areas:

Due diligence for acquisitions of real estate companies and assets

Acquisitions and subsequent de-listing of listed real estate companies

Tender-offers for acquisitions of private contributions closed-end listed real estate investment funds Establishment - via contribution of real estate portfolios - of closed-end real estate investment funds

Determining the tax liability of real estate trading companies, particularly with reference to:

Correct definition of taxable revenue and income depending on the type of real estate held
Problems relating to the deductibility of interest expense deriving from financing agreements for the acquisition of real estate
Application of regulations governing dummy companies (drafting and handling of requests for non-application).

VAT and direct tax advice in connection with real estate transfers

Optimisation of VAT cash flow, analysis of deductible VAT and VAT recovery planning (VAT refunds and related cash flow)

VAT audits for real estate companies

Corporate

Mergers and Acquisitions

Corporate

Mergers and Acquisitions

Asset Management

Corporate

Financial Regulation

Arbitration

Banking Litigation

Dispute Resolution

Corporate

Joint Ventures

Mergers and Acquisitions

Managing Partner Ireland, Head of Public and Regulatory/Planning & Environmental

JP McDowell

Banking and Finance

Finance

Litigation

Intellectual Property

Retail and Consumer

Technology, Media and Telecommunications

Corporate Law

Financial Markets and Products

Mergers and Acquisitions

Managing Partner - United States, Technology & Data

Mark Webber

Palo Alto, United States of America

Competition and Consumer

Data and Privacy

Data Privacy