Why choose our Pension, Health Insurance and Welfare Law lawyers?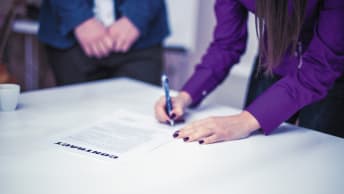 Our lawyers are highly qualified and provide specialist support to all areas of pension, health insurance and welfare rights. We ensure that they are optimised for both clients and their employees.
---
We also advise clients on other employee benefits and how the can be optimised to provide greater worker satisfaction, improvement of the company's image and whilst reducing company costs.
We advise clients on the following areas of Pension, Health Insurance and Welfare Law:
Obligatory pensions
We provide advice on relations with the competent authorities (Ministry of Labour, pension agencies, etc.)

Pension classification of companies

Contributions and tax advantages

Contribution burden of employment income

We manage the administrative and legal stages of disputes

We provide verification and management of workers' contribution and pension positions

And can also provide advice on calculations and consolidation.
Activities for particular pension agencies:
Reform of pension systems

We advise pension funds of various professional categories
Supplementary pensions:
We help clients to set-up and management of supplementary pension funds

We provide advice on mergers and consolidation of pension funds

We prepare by-laws, information notes, electoral rules

We advise on relations with fund managers and relative contracts

And provide legal advice and support in pension disputes
Additional assistance:
We provide consultancy in relation to the set-up and optimisation of health insurance funds (tax and pension regimes)

Assistance with specific contracts

We advise on relations with insurance companies and fund managers
Industrial accidents and occupational diseases:
We provide advice on

relations with INAIL and private insurers


We provide legal advice and support

in disputes

We advise on compensation
Company welfare - Assistance in identifying implementation methods:
We consultant on setting up welfare systems

We advise on negotiations with trade unions

We draft relative documents (by-laws, rules, etc.)


We advise on relations

with public authorities and external suppliers

We prepare welfare package reports

And we advise on adapting existing forms of company welfare