Why choose our Governance, Legal, Risk and Compliance lawyers?
We provide clients with practical responses and active participate in implementing and managing our proposed solutions.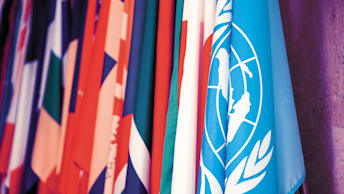 The professionals at Fieldfisher are able to provide support to clients (small, medium and large companies, from all sectors, including listed companies) in the management, control and running of the company, combining a wide range of specialist skills with an overview and understanding of the critical company variables.
---
Furthermore, in the banking, finance and insurance sectors, compliance and governance play an even greater role than in industrial companies, given the regulatory requirements imposed by Supervisory Authorities.<
We help clients with the following areas of Governance, Legal, Risk & Compliance:

Governance:
We can establish or define a company's and/or group of companies' governing and control framework
We provide analysis and recommendations on the Self-regulatory Code and other best practices in the area of corporate governance
We identify the most appropriate instruments for the delegation of power and draft the related BoD resolutions

We identify the

best governance and organisational structure for managing certain specific areas of compliance (health and safety in the workplace, environmental management, anti-money laundering, privacy, management of company disclosures and market abuse risks)
We can design and implement Market Abuse and Internal Dealing procedures, in accordance with the TUF, Consob regulations and Law 231/01
We in analysing whether the system of powers and delegations of power is consistent with company processes/organisational roles
We analyse the effectiveness and efficiency of organisational structures over a period of time.
Risk & Management Consulting:

We help clients in identifying, assessing, monitoring and managing business, operational, financial and compliance risks, according to and in compliance with international Enterprise Risk Management frameworks and standards (e.g. CoSO Integrated Framework, ISO 31000)
We support Internal Audit activities (start-up or reorganisation of IA departments, drafting of Audit Plans, implementation of audit activities, through outsourcing or co-sourcing, quality review)
We can provide design,testing and evaluation of financial reporting, according to Law 262/2005
We can provide Fraud Audits (outsourcing or co-outsourcing), Fraud Risk Assessments and Fraud Investigations
We advise clients on Corporate Social Responsibility
We can help map and redesign Company Processes (Business Process Analysis)
We provide analysis and recommendations on organisational frameworks and structures by preparing/redesigning company organisation charts, identifying key organisational positions, defining job descriptions
We can review and update company policies and organisational procedures
We provide strategic and organisational check-ups.
Corporate Criminal Law, anti-corruption, compliance programs:
We assist in mapping out and reviewing risk areas under Law 231/01

We can help draw and design

Organisational Models in compliance with Law 231/01
We provide on-going legal consultancy on Law 231/01
We support Supervisory Bodies both in the start-up stage (Supervisory Body regulations, defining information flows, etc.) as well as in the ongoing activities (audit activities, monitoring Model adequacy, etc.)
We provide training on compliance matters (class training and e-learning): Law 231/01, anti-corruption
We provide forensic technical consultancy ex parte and ex officio in criminal and/or civil proceedings (e.g. under Law 231/01)
We advise on designing, developing and implementing anti-corruption and anti-bribery compliance programs, according to national law frameworks (e.g. Law 190/12, USA FCPA, UK Bribery Act, etc.).
Anti-money laundering:

We provide assessments for companies subject to AML laws
We analyse and review documents related to AML obligations
We advise on designing, developing and implementing policies and procedures for AML compliance and management
We provide compliance analysis on management of conservation obligations
We can assist in relations - communication and inspections - with the Italian Authorities and before the Italian Courts.
Health and safety in the workplace and environment protection:
We provide c

ompliance assessment related to HSE law provisions
We the drafting of powers of attorney related to the management of HSE issues (also pursuant to the specific provisions of applicable Italian law)

We advise on

designing, developing and implementing policies and procedures for compliance with applicable Italian laws.
Data protection and privacy law:
We advise on c

ompliance with data protection and privacy law which impacts all areas of business today
We have extensive experience in implementing the measures required by law and by the resolutions issued by the competent Italian Authority
We provide assessments related to data protection and privacy law provisions
We analyse and review of documents related to data protection and privacy law obligations
We help to implement compliance measures needed within data protection and privacy law (identification and appointment of relevant subjects, assistance in the management of personal data, etc.)
We advise on designing, developing and implementing policies for data protection and privacy law

We advise on

communication and inspections with the Italian Authorities and before the Italian Courts
Sustainability and CSR/ESG:
We draft Sustainability Reports in line with the principal internationally accepted standards



We draft and adopt Codes of Ethics, also defining training and communication plans
We organise and run stakeholder engagement programmes
We conduct strategic sustainability analyses designed to identify sector trends, priority ESG issues, benchmarks, future trends, etc.
We conduct materiality analyses and construct the related matrixes
We handle the strategic management of Sustainable Development Goals (SDGs), identifying the SDGs relating to the main issues affecting an individual enterprise and integrating them into the company's strategy
We manage the socio-environmental aspects of production chains, providing assistance in setting up monitoring and audit systems throughout the production chain
We carry out internal audit activities for CSR/ESG to verify socio-environmental performance objectives throughout the production chain (manufacturing sites, subsidiaries, suppliers, etc.)
We carry out internal audit activities on the training process and on the accuracy of data and information contained in the Sustainability Report and the «Declaration of Non-Financial Information» («DNF») under Legislative Decree 30/12/2016, no. 254.ESG Due Diligence