Releasing Liability
The Aim of Risk Advisory Is to Release the Governing Bodies from Liability
While compliance only covers adherence to all applicable laws and regulations, our Risk Advisory department ensures that the implementation of a risk and compliance management system and further measures can have a non-liability effect, even if specific compliance violations should subsequently arise.
Liability Processes Cannot Be Avoided – Liability Itself Can
It is not possible to avoid 100 % liability processes. This applies in particular in the event of insolvency, in which the insolvency administrator usually attempts to "improve" the assets involved in the insolvency proceedings in favour of the company's creditors by asserting claims against the Executive Bodies. But even outside the insolvency case, the "Sword of Damocles" of claims always hovers over the Executive Bodies. If, however, the institutions adhere to certain rules of the game, the risk of a claim can be significantly reduced and, in addition, a negative outcome of liability proceedings can largely be avoided.
Internal Investigations - Carrots and Sticks
The conduct of internal investigations will play a special role in the new Association Sanctions Act as it may be relevant for the level of sanctions. The instrument is already being used successfully in practice and is part of active risk consulting. In our experience, however, internal investigations usually take place too late. Rather, it is worthwhile to react to potential or actual suspected cases at an early stage and also to generally take preventive precautions in the run-up to spot checks and stress tests in order to be able to positively influence the liability consequences. A prerequisite, however, is in any case compliance with a fair procedure that also ensures forensic usability.
Organ Liability Is Not Everything - Avoiding Consultant Excesses
We are realistic - it is important that the threat of liability does not paralyse the activity of the organs. Despite the increased demands placed on organs and the increasing number of liability lawsuits: Those who know their rights and duties and act accordingly can secure their organ activity.
Risk Advisory - Identification and Assessment of Legal Risks
Identification, evaluation and weighting of legal risks are indispensable for effective release from liability. For this reason, only legal advisors with the appropriate technical expertise are qualified to develop measures which, despite the subsequent realisation of compliance risks, have a releasing effect on the company and its Executive Bodies in the event of an emergency. We identify and qualify the following legal risks in particular: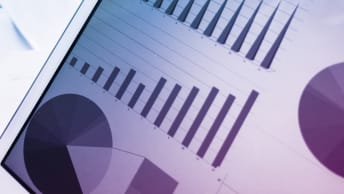 Financial
Banking & Lending
Corporate Finance
Asset Management
Regulation
Life Science & Medicine
Energy
Finances
Other
Trademark Law
Real Estate
Antitrust and Competition law
Commercial
IT & IT Technology
M&A
Corporate Rate
Private Equity
Money Laundering
Insolvenz
IP & Patent Law
Labour Law
Privacy
Litigation