Legal Tech - Use of Artificial Intelligence
Companies often refrain from compliance consulting, because they fear horrendous costs, the profitability of which is - rightly - questioned. As we understand that this is a matter of great concern, we consciously make use of so-called Legal Tech. The use of technical intelligence is not only considerably cheaper, but in some cases even more reliable and intelligent, because information can be collected and linked more effectively, which the human brain - if at all - can only do with great effort.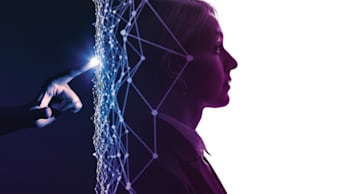 Legal Tech is software that enables legal work processes to be carried out automatically. It is controlled and continuously improved by highly specialized attorneys, who collect and manage information, gain insight into the most important aspects and combine everything to a convincing work result.
Advantages
Reduction of labour input and costs

Increase in efficiency

Reduction of error susceptibility



Linking of Informationen
Built From the Individually Designed Modular System
Legal Tech captures the intelligent use of IT to cost-effectively automate or support legal work. We use Legal Tech effectively with the help of highly specialized technical service providers to bring together the best of technology and law.
Legal Tech's capabilities have long since outgrown the scope of IT-supported due diligence investigations. Compliance management systems already benefit greatly from new technical developments with whistleblowing platforms or training and e-learning opportunities. Also the communication with legal advisors is already digitizable, be it with data rooms, encryption systems or access possibilities to electronic files.
Especially in the field of IT forensics, Legal Tech can provide services that go beyond what is humanly possible. It is no longer just a question of searching for the proverbial needle in a haystack. The latest scientific findings in the field of predictive coding or predictive processing will make it possible to predict potential compliance violations preventively, so that appropriate risk defence strategies can be developed and implemented. We constantly monitor current developments in order to share the latest findings with our clients.
However, the use of Legal Tech must be sensitive, because data protection in particular must be and remains protected. With this in mind, we design technical solutions for each individual case in individual modules in order to optimally exploit the opportunities offered by new technology for compliance purposes.
Support Solutions
We have understood that many of the activities that have been carried out in the field of legal advice can be carried out just as well by cheaper units. To this end, we have, as an example, set up legal units under the Condor brand in which we handle the use of Smart Data at low hourly rates.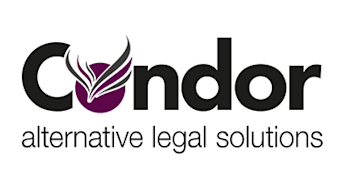 In addition, we have access to other service providers who enable us to use human intelligence, especially in large-scale projects.
This requires expertise, but not legal state examinations in Germany.
The service providers are experienced researchers and analysts who evaluate and pre-analyse the data determined by the technical intelligence.
We also draw on other experts in our network, especially in the business context, to adequately determine the economic dimension of individual compliance risks.