Mediation obligation for providers of online platforms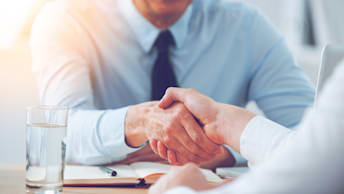 On 12 July 2020, the EU P2B Regulation (Regulation to promote transparency and fairness) will come into force.
From that point, providers of online intermediary services will be obliged to appoint mediators on their websites, with whom they will work together to find out of court solutions in disputes with their commercial customers.
You are affected by the obligation to mediate if you offer your commercial customers the opportunity to offer goods or services to consumers via an online platform.
Mediation as an opportunity
We see the new regulation not only as an obligation, but also as an opportunity to make use of mediation to reach out of court settlements of disputes. Mediation has become an increasingly popular option in recent years because it has many advantages over litigation in court.
For example:
Lower and, from the outset, foreseeable cost risk
Fast and individualised finding of solutions
Free determination of the legal framework with the contractual partner.
What we can offer you
At Fieldfisher we offer you the possibility of resolving disputes with commercial customers quickly and in a binding fashion. In doing so, we will not only accompany you in the dialogue with your customers, but we will also help bring about mutually satisfactory, legally effective solutions:

We understand your business: As one of the leading law firms in the field of technology consulting, we have a profound understanding of platform operators and their customers. At the same time, we have a distinctly international outlook and are familiar with the issues that affect companies that operate internationally. This can be very helpful in finding solutions in mediation.



You may name one or more of our trained mediators in your general terms and conditions to fulfil your new duties.
Use our expertise and infrastructure to solve disputes with your customers quickly and efficiently.
Benefit from several locations within the EU and, at the same time, from our international expertise, which enables us to offer you mediations in many languages and legal systems.
Take advantage of our network of lawyers with various additional training in mediation and many years of mediation experience - depending on what you and your company need.
We only charge a basic fee for naming our mediators in your terms and conditions. In the event of a dispute, we carry out mediation at a fixed price. This enables you to reliably estimate the expected costs of the service.
We would be happy to discuss the details with you personally and to determine which further requirements the P2B regulation places on you and your company.