Energy Expertise
We are widely recognized in the sector for having contributed to the implementation of both the Electricity and Gas Directives in federal law and regional laws in Belgium, as well as in other European member states. These works involve the drafting of national and European project laws as well as secondary legislation. We are involved in and following up the implementation of the EU Clean Energy Package for the coming years (eg as to local energy consumption opportunities).
We also assist clients in the drafting, assessment, amendment and negotiation of specific fully-fledged energy contracts. We take into consideration the latest regulatory developments and legal doctrine while setting up your energy contract.

We offer our expertise in both regulated and non-regulated energy contracts. Our expertise regarding regulated contracts includes negotiation on connection and access contracts, transit contracts or access responsibility contracts.

Specific commercial energy contracts vary from gas, heat and electricity supply, general conditions and term sheets, to O&M/BOT contracts for energy projects, and to high standard energy contracts including Corporate PPAs, tolling agreements, wheeling agreements, direct delivery and connection agreements, and demand response agreements.
Members of the Energy and Utilities Team also assist major players on entering the European or specific Belgian electricity and gas markets.

Achievements include working on competition issues of long term gas contracts, model electricity supply contracts, REMIT obligations, TOP clauses, multi-site contracts, green certificates and default supplying mechanisms.
Moreover, we have assisted major players in their projects for the construction of new power plants (both fossil fuelled and on the basis of renewable sources of energy).

This work involves both the preliminary contacts with regulatory authorities and permitting administrations, as well as the development of adapted corporate and contractual (EPC, O&M, financial) mechanisms within the regulated framework of network access.
We also assist multiple public authorities (municipalities, provinces, Regions) in public procurement for energy-related projects regarding renewable energy generation, green energy purchasing and energy savings projects.
As we have a profound understanding of the regulatory framework and the processes involved, we are able to combine our know-how with expertise in dispute resolution. Hence, we are well-placed to represent our clients in national and international arbitration or administrative proceedings in all instances before specialized courts.
Why choose our Energy lawyers?
The experts from our energy and utilities team at Fieldfisher Belgium combine specific, in-depth energy expertise with a pragmatic working method and a seamless, integrated collaboration with the rest of our international firm.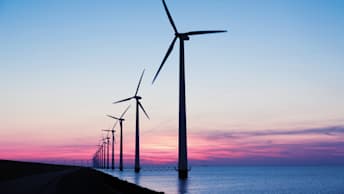 We have built up extensive experience in advising and supporting clients who are active in the Belgian and European power and gas sectors. Clients from other sectors also come to us when it concerns commercial and regulatory aspects of energy and utility law both in Belgium and at European level.
---
Furthermore, we represent the interests of our clients in various proceedings before commercial courts, the Belgian Council of State, the Constitutional Court of Belgium, the European Court of Justice and various arbitration courts, and serve as an EU hub within the firm as to EU energy regulatory matters and contacts with the European Commission.
---
New act for hydrogen transport
The Belgian Parliament recently adopted the Hydrogen Act, a landmark piece of legislation that regulates the transport of green hydrogen through pipelines. This newsflash critically reflects on this legislation, highlighting its innovations and weaknesses.
Read More
New potential advantages for renewable energy projects under EU Green Deal implementation
Fieldfisher Belgium Energy Team Newsletter
Read More
Download: The EU's Hydrogen Strategy and its implementation in Belgium
Growing interest in green hydrogen as a zero-carbon fuel for the future has highlighted the need for a steady legal framework to support the development of this form of energy.
Request
The Fieldfisher Gas Primer: A summary of the European Gas position
What is the current gas situation across Europe? Click below to discover our guide where our experts have outined the variety of different positions adopted by Governments across the region to try and mitigate high prices for both consumers and wider industry.
Download the guide


Notable deals and highlights
We advised one of Europe's leading electricity and gas companies in relation to its power plant regarding the Belgian Government's subsidy mechanism for gas power plants for electricity security of supply.
Our team assisted in the contractual arrangement of large and small battery storage in the Belgian energy market.
We assisted a major Swiss energy supplier on the Belgian part of its market integration as a supplier in France and the Benelux, specifically in various regulated matters such as the positioning towards the new federal gas framework, and reviewing trading and supply agreements.
The team supported a large international solar company on the purchase of various industrial photovoltaic installations in the Walloon and Flemish Region.
We provided strategic advice to a petrochemical company in the context of obtaining permits and subsidies for the construction of a hydrogen production project.
We assisted multiple provinces with contractual and public procurement issues (preparation of documents, assistance in procedure, specific contracts) related to financing and cooperation structures with Energy Service Companies (ESCOs), energy production, cooperatives and local energy communities.
Our team also offered expertise on an International arbitration (ICAC) involving an American company and a Russian company, relating to a commercial dispute.
Latest Energy news and views
What Others Say About Us

Clients pick out the firm because of its "expertise in energy law, its network," and the fact that the lawyers are "always looking for a solution and are open to innovative concepts."
Fieldfisher's energy practice assists with domestic and EU energy matters and its impressive client roster, which includes EDF Luminus, 3E and National Grid, benefits from strong regulatory and energy-specific contract drafting expertise and dispute resolution experience. The group is a key name for new entrants to the market, which it assists with the construction of power plants and advises on the implementation of the EU Emissions Trading System in Belgium. David Haverbeke heads up the practice which includes Wouter Vandorpe.