The asbestos and industrial disease team is again ranked Band 1 in legal directory Chambers, reflecting the hard work and remarkable achievements of the team on behalf of clients affected by mesothelioma and other asbestos-related disease.
Head of the team Peter Williams is individually ranked Band 1 as is long-standing partner Andrew Morgan.

Chambers says:
Fieldfisher is a market-leading industrial disease practice with an outstanding reputation for undertaking mesothelioma and asbestos disease litigation. The team deftly handles a range of complex and often high-value claims, and offers a strong track record in recovering hospice fees for clients. Team members represent claimants from industrial and manufacturing backgrounds, as well as hospital workers, teachers and other employees exposed to asbestos in the workplace.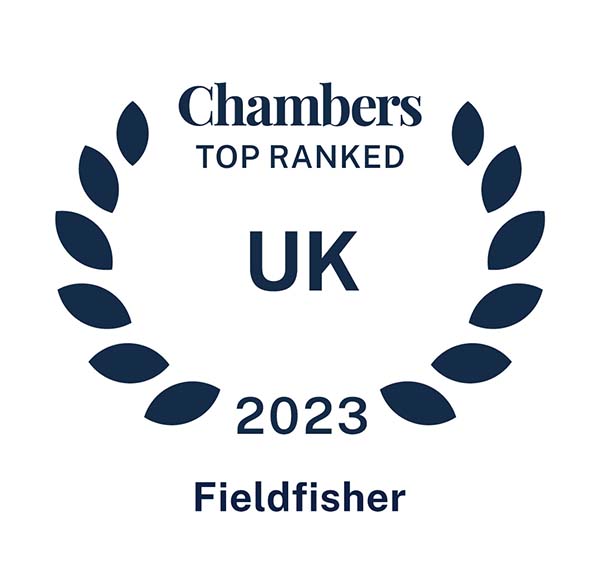 Andrew Morgan
Band 1

Andrew Morgan is celebrated for his expertise in handling industrial disease work, particularly mesothelioma cases. He also acts for clients bringing serious injury claims arising from accidents at work.

"Andrew Morgan is highly intelligent."

Peter Williams
Band 1

Peter Williams represents clients in a variety of asbestos cases and has brought cases which resulted in landmark judgments. He is especially adept at work on behalf of mesothelioma patients.

"Peter Williams has a really good bedside manner with clients and gets good results. He knows the law inside out and doesn't take any rubbish from defendants."

"He kept us informed at all times and is extremely knowledgeable."

Dushal Mehta
Band 2

Dushal Mehta is highly experienced in representing claimants suffering from mesothelioma and other asbestos-related illnesses.

"Dushal Mehta is willing to tackle difficult issues and his commitment is first class."

"He is really good with clients and quite tenacious with defendants."

"He is extremely hard-working."

Shaheen Mosquera
Band 3

Shaheen Mosquera is well versed in representing asbestos exposure victims in mesothelioma and other related disease claims.

"Shaheen Mosquera is willing to go the extra mile for clients."

"She was just brilliant - she kept us well informed, gave us good advice and explained the processes. We felt supported throughout."
Sign up to our email digest
Click to subscribe or manage your email preferences.
SUBSCRIBE