Arti Shah successfully recovered a six figure sum for the widower of Lynn who received negligent treatment at Darent Valley Hospital. Lynn sadly passed away just over a year after the surgery.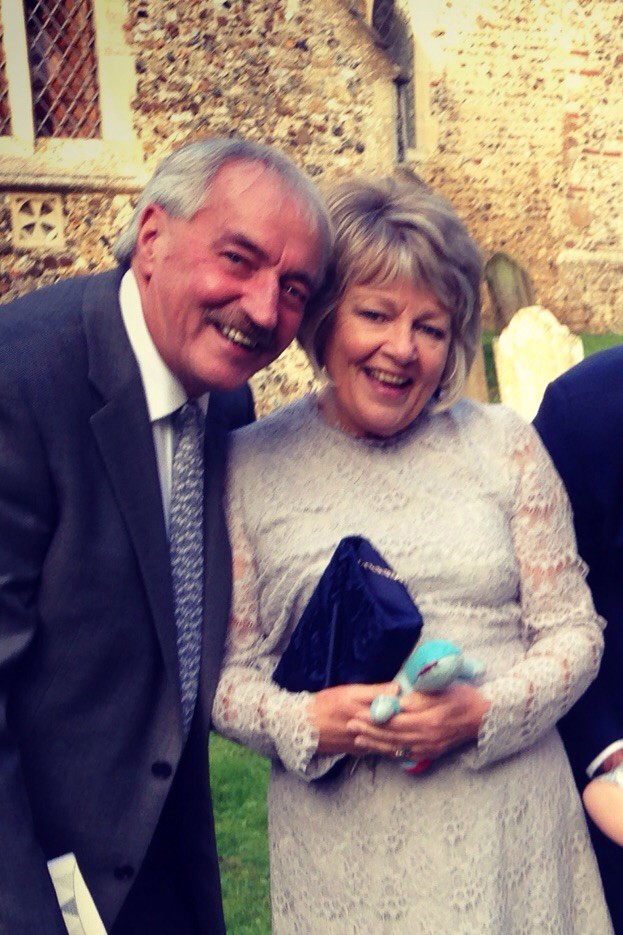 Lynn experienced symptoms of haematuria and anaemia. She was referred to Darent Valley Hospital for investigations. A large left sided renal mass was identified on an ultrasound scan and Lynn was diagnosed with metastatic left kidney cancer. She was not, however, referred to a specialist cancer centre, nor given advice as to a range of appropriate treatment options. Lynn's husband stated that if Lynn had been properly advised of the risks and benefits of a radical nephrectomy or other treatment options, she would not have agreed to undergo the kidney removal.
Without the benefit of other options, Lynn underwent a complex nephrectomy procedure. Despite it being complicated surgery, it began at 5pm with one surgeon in attendance. During the course of the procedure, the surgeon mistakenly divided the right instead of the left renal arteries, resulting in the loss of the right kidney and causing significant injury.
Lynn initially spent a month in hospital and became dialysis dependent as a result. She had several other inpatient admissions prior to her death. Expert evidence indicated that her life expectancy had also decreased as a result of the negligent treatment.
The Trust conducted a Root Cause Analysis Investigation following a letter of complaint from Lynn's son. The report criticised the treatment provided to Lynn, and acknowledged that the immediate availability of a vascular surgeon could have preserved the function of the right kidney. It also acknowledged that the surgery should not have commenced so late in the afternoon, and that the outcome could have been different if the operation had been performed first on the list that day.
Lynn was also sent a Letter of Apology from the Trust's Medical Director, who accepted that the care provided to her had fallen below an acceptable standard.
By that point, Lynn's family had been put in contact with Fieldfisher via a friend. Arti immediately wrote to the Trust inviting an admission of liability in the light of the extensive correspondence that had already passed. The matter was referred to the Trust's solicitors, who proceeded to investigate the case.
Arti served a Letter of Claim in September. Lynn sadly died a few months later.
The Trust's solicitors took a year to provide a Letter of Response and finally formally admitted that the surgery performed fell below a reasonable standard of care. It was also accepted that Lynn would have avoided damage to the right renal arteries resulting in dialysis dependency. It did not accept that Lynn's death was caused as a result of the negligence.
At the same time, the Defendant made a first offer of settlement, which was rejected.
Arti obtained further expert evidence and held a conference. Draft Particulars of Claim with additional allegations of negligence were served with a counter offer, but this was rejected by the Defendant.
Arti suggested the parties attempt to settle the case by way of a pre-issue mediation without incurring the additional costs of issuing proceedings, and to bring matters to a close for Lynn's husband. A six figure agreement was reached during the course of negotiations.
At the end of the case, Lynn's husband said:
"We are both glad we have settled this matter and can now move on and would like to thank both you and Gideon for your kind and well considered approach. We have good memories of our time together, and I have a trip to make for Lynn and I when lockdown is over! Many thanks again."
Contact us
For further information about surgery negligence claims, please call Arti Shah on 03304606739 or email arti.shah@fieldfisher.com.
Alternatively
All enquiries are completely free of charge and we will investigate all funding options for you including no win, no fee. Find out more about our no win no fee solicitors.
Sign up to our email digest
Click to subscribe or manage your email preferences.
SUBSCRIBE