Bruce Cunningham and his wife Christine were devastated by his diagnosis of
mesothelioma
in 2017, not least since Bruce had always been extremely fit and active.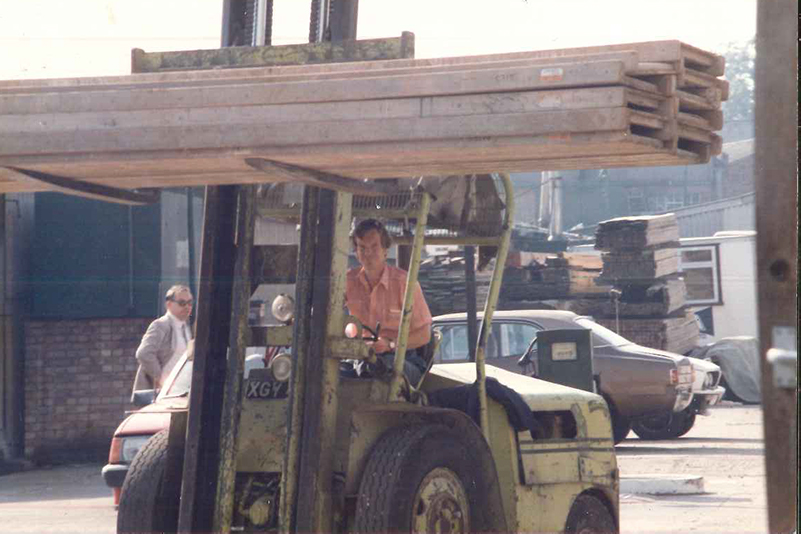 Bruce was exposed to asbestos working for building firm Thomas Bates & Son Ltd between 1968 and around 2004, performing maintenance and repair work. He regularly worked close to people changing brake linings and cutting asbestos corrugated sheeting. He was also required to clean and put away scaffolding brought back from other sites covered in asbestos dust.
Thomas Bates fiercely contested the claim, asserting they had health and safety officers on site, were fully aware of the dangers of asbestos and took the necessary precautions. They also disputed that Bruce worked with or had come into contact with any asbestos and contested Bruce's entire evidence as to his exposure. Bruce never recalled being advised of the dangers of asbestos and he was never given a mask to wear. He was not provided with any health and safety training.
Dushal Mehta quickly issued court proceedings since it was clear from the outset that the Defendant intended to deny liability. The case was set for trial in February 2019.
Dushal secured an expert engineering report to confirm that Bruce would have been exposed to substantial quantities of asbestos dust working for the Defendant. Despite requesting this evidence, the Defendant failed to serve any evidence of their own, relying instead on witness statements from the Managing Director at the time of Bruce's employment and from the current MD.
Dushal was able to successfully conclude Bruce's claim prior to trial and the Defendant's eventually agreed to pay Bruce full compensation for his condition and his future losses.
At the end of the case, Bruce said: 'Thank you for all your help. We will definitely let you know how things are going and would like to thank you for your friendly and professional advice throughout the case.'
Sadly, he passed away soon afterwards.
Contact us
For further information about mesothelioma claims, please call Dushal Mehta on 03304606751 or email dushal.mehta@fieldfisher.com.
Alternatively
All enquiries are completely free of charge and we will investigate all funding options for you including no win, no fee.
Sign up to our email digest
Click to subscribe or manage your email preferences.
SUBSCRIBE