Sustainability at Fieldfisher
Our development in this area is overseen by our Environment Team and growing network of Green Champions, who together aim to drive change and encourage participation across the business by running green initiatives, events and campaigns, the most recent of which have focused on climate change and plastic pollution.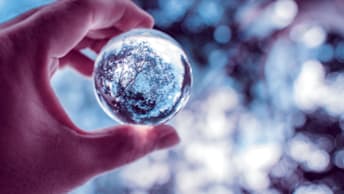 The firm has also launched 'Rooting for Change' with renewable energy and reforestation charity, The Converging World. Engaging staff and the firm as a whole, we have so far pledged to collaboratively fund the planting of over 6,500 trees in India to mitigate our contribution to climate change. Not only does this project have clear environmental benefits, but it also delivers social benefits by supporting economic growth through forest-based livelihoods and women's cooperatives.

Our environmental policy has four key objectives:
1. To increase employee awareness of environmental issues
2. To minimise our carbon footprint
3. To reduce waste and increase our use of recyclable materials in our offices
4. To support sustainable development by supporting charities and organisations with sustainable objectives
What we do in our offices
Our head office in London has a Building Research Establishment Environmental Assessment Method (BREEAM) rating of 'Excellent'. BREEAM sets the standard for best practice in sustainable building design, construction and operation and has become one of the most comprehensive and widely recognised measures of a building's environmental performance.
All of the electricity used in our head office is also generated via renewable energy sources and we have taken various steps to increase our energy efficiencies, increase recycling and reduce our reliance on single use plastic.