Why choose our Real Estate lawyers?
In the social housing sector, we act for government agencies, local authorities and funds in large scale acquisitions and disposals of residential properties.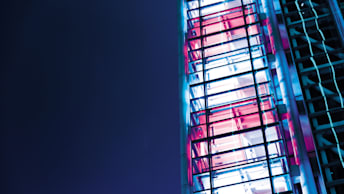 We have a long established reputation in the Renewable Energy sector, and the Real Estate Department advises on property-related aspects of wind farm development and biomass projects.
---
Our focus is to protect our client's interests through careful analysis of the issues, whilst ensuring the deal is completed.
---
Acting for a developer client recently whose site contained small elements of possessory title, we worked with the client and his architects from site assembly and planning through to completion to ensure that the possessory elements were used only for uncritical common areas. This facilitated the completion of a robust Declaration of Identity confirming that all of the units to be constructed were located within the boundaries of the client's good and marketable title and further that the development enjoyed direct connection to the public road and services without reliance on any element of the possessory title. This provided comfort to the client's funders that there was no impediment to the completion and disposal of the development.
Areas of Practice:
Residential, mixed-use and commercial developments

Landlord and tenant

Social housing

Portfolio acquisitions and disposals

Construction

Planning law

Project finance

Licensing

Recent activity and highlights
Our Real Estate team highlights include acting for the Housing Agency and a number of County Councils in the bulk acquisition of social housing throughout Ireland as part of the state mandate in tackling the housing crisis in Ireland. In this area, our real estate team also acts as panel advisor to the National Asset Management Agency and Home Building Finance Ireland in relation to the delivery of strategic residential developments in Ireland.
The team boasts a number of significant international and domestic retailers and recently acted for a high profile international retailer in the acquisition of its national distribution centre in Ireland.

Latest Ireland news and views