Why choose our Data Protection and Freedom of Information lawyers?
Fieldfisher's Data Protection and FOI department has experts proficient in providing a range of services to assist our clients, both private and private sector.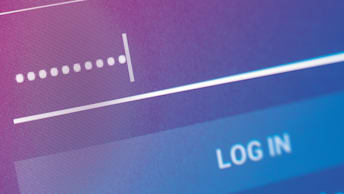 Our work includes drafting policies and procedures in relation to Data Protection Policies, Privacy Statements, CCTV policies, and Data Subject Request procedures. In conjunction with our technical consultants, we conduct Privacy Impact Assessments and provide advisory and training services on on-going compliance with the GDPR, reacting to data breaches and handling data subject requests. We draft and negotiate Data Processing Agreements and other such documents intended to govern the processing of data and advise on relevant exemptions under the applicable data protection legislation. In order to prepare for any potential audits from the Office of the Data Protection Commissioner, we conduct Data Protection Improvement Programmes to ascertain gaps in compliance and advise on remedial action. We also provide guidance in relation to Freedom of Information.
---
The Team has recently carried out comprehensive GDPR implantation projects for the Irish Competition Authority and GSOC (the Irish Police Ombudsman).
Areas of Practice:
Advising regulatory and commercial clients across a wide spectrum of industries of how to best apply the GDPR to their day to day activities

Specific GDPR compliance advice including providing in depth GAP analysis reports identifying risk areas and recommending mitigating factors and action points

GDPR training and improvement programmes

Drafting and negotiating Data Processor agreements

Advice regarding international data transfers, model clauses, binding corporate rules, etc.

Drafting of tailored and appropriate policies such as Data Protection Policies, Privacy Statements, Cookies Policies, CCTV policies and Retention Policies

Providing advice regarding Article 23 of the GDPR exemptions and drafting regulations

Dealing with data subject requests and applying limitations where possible

Advice regarding procedure to adopt in the event of a data breach and the obligations that arise

Data protection audits

How to deal with FOI requests and applying exemptions in relation to same


Recent activity
Our Data Protection and FOI team has developed a niche practice advising public sector, semi-state and statutory bodies. Clients include Medical Council, Competition and Consumer Protection Commission, Veterinary Council of Ireland, the Environmental Protection Agency and Pobal amongst others.

Latest Ireland news and views