Why choose our Brexit lawyers?
Fieldfisher's Brexit task force is an interdisciplinary group of experts made up of ex-Government and EU lawyers, policy insiders and sector specialists. We can work with your business, your board and your in-house counsel to understand the international, EU and UK legal framework that underpin your business to help map the risks ahead for yourselves, your suppliers and your customers.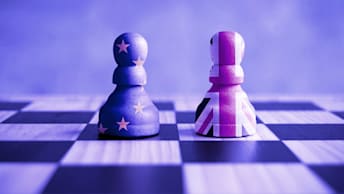 We combine a deep understanding of key sectors, strong teams in cross-cutting areas of expertise and experience in both international trade law and the conduct of international trade negotiations from the EU and the UK perspective to provide both a real insight into the ongoing Brexit discussions and an opportunity to think about the strategic risks and opportunities of Brexit in the medium and long-term.
---
Whether through Brexit-proofing contracts, workforce planning, supply chain mapping, registration of IP, securing data transfers or considering the impact on your cash flow post-Brexit, together we help develop practical and commercially-focused solutions to provide cost-effective and staged solutions to the challenges Brexit can bring.
Brexit Insights
Stay up to date with the latest twists and turns with our Brexit insights. We provide regular updates on how the latest developments can affect you and your business.