Why choose our Energy lawyers?
The experts from our energy and utilities team at Fieldfisher Belgium combine specific, in-depth energy expertise with a pragmatic working method and a seamless, integrated collaboration with the rest of our international firm.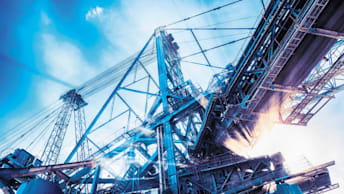 We have built up extensive experience in advising and supporting clients who are active in the Belgian and European power and gas sectors. Clients from other sectors also come to us when it concerns commercial and regulatory aspects of energy and utility law both in Belgium and at European level.
---
Furthermore, we represent the interests of our clients in various proceedings before commercial courts, the Belgian Council of State, the Constitutional Court of Belgium, the European Court of Justice and various arbitration courts, and serve as an EU hub within the firm as to EU energy regulatory matters and contacts with the European Commission.
The acquired expertise can be classified into the following domains:
Regulatory issues
Energy contracts
Advice to new entrants
Mergers and Acquisitions
Construction and permitting
Greenhouse gas emissions-related mechanisms
Public procurement
Litigation
Noticeable deals and highlights:
---
We advised one of Europe's leading electricity and gas companies in relation to its power plant regarding the Belgian Government's subsidy mechanism for gas power plants for electricity security of supply.
Our team assisted in the contractual arrangement of large and small battery storage in the Belgian energy market.
We assisted a major Swiss energy supplier on the Belgian part of its market integration as a supplier in France and the Benelux, specifically in various regulated matters such as the positioning towards the new federal gas framework, and reviewing trading and supply agreements.
The team supported a large international solar company on the purchase of various industrial photovoltaic installations in the Walloon and Flemish Region.
We provided strategic advice to a petrochemical company in the context of obtaining permits and subsidies for the construction of a hydrogen production project.
We assisted multiple provinces with contractual and public procurement issues (preparation of documents, assistance in procedure, specific contracts) related to financing and cooperation structures with Energy Service Companies (ESCOs), energy production, cooperatives and local energy communities.
Our team also offered expertise on an International arbitration (ICAC) involving an American company and a Russian company, relating to a commercial dispute.