Our experience and demonstrable track record enables us to advise on all types of domestic and cross-border transactions in the Belgian market and to assist our clients in the most complex, challenging, multidisciplinary, local and cross border projects.
This track record means we advise leading local and international companies, private equity funds, financial institutions and public entities in all key areas of corporate law, covering mergers and acquisitions, private equity, capital markets and venture capital transactions, as well as restructurings and complex corporate advisory work.

Why choose our Corporate lawyers?
We know clients appreciate a convenient, joined up service, which is why we provide a full range of services, covering corporate, M&A, finance, commercial contracts, litigation, employment and benefits, intellectual property, IT, outsourcing, real estate, environment, EU regulatory and competition law.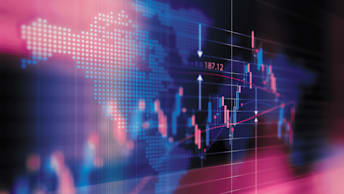 Our international reach with presence in Belgium, the United Kingdom, France, Germany, Luxembourg, Italy, the Netherlands, Ireland, Spain, the United States (Silicon Valley) and China, allows our clients to benefit from seamless multi-jurisdictional expertise, offering them a single point of contact and consistent quality of advice.
---
We work innovatively, using the latest legal technologies and tools to improve efficiency, availability, trust and transparency – helping our clients to get the best possible service and value for money.
Private equity
In the private equity field we have acted for all relevant parties including equity investors, management, the target as well as debt providers. Our practice covers both domestic buyouts and buy-ins as well as international transactions.
Venture capital
Our team regularly acts on a wide range of VC deals ranging from web applications and , to fintech, to virtual reality gaming and other technologies. We draft complex subscription and shareholders' agreements for sophisticated VC funds or high-net worth- individuals. Our assistance includes all legal aspects of VC transactions, including negotiations of the contractual framework, issuing financial instruments convertible in capital, creating incentive schemes (SOP), migration of companies into other jurisdictions, etc. We are keen to provide advice at every stage of the investee company.
Highly regulated sectors
Fieldfisher is traditionally a leader in highly regulated areas, such as intellectual property, information technology, energy, chemicals and finance. Working together with our relevant sector specialists, we are very well placed to serve our clients in those highly regulated areas.


Recent highlights include:
Advising the Japanese listed group Daikin Industries in relation to the EUR 881 million acquisition of AHT Cooling Systems by its Belgian subsidiary, Daikin Europe.
Advising IPTE Factory Automation in relation to its public takeover bid on the shares of Connect Group (listed on Euronext Brussels).
Advising Autodis Group in relation to the acquisition of Geevers , a leading Benelux automotive spare parts reseller.
Advising AGC Group in relation to its acquistion of a strategic participation in solid-Lidar tech company XenomatiX.
Advising Serviceplan International, the largest partner-managed advertising and communications agency group in Europe, in connection with several reorganisation of its Belgian activities.
Advising Sonova Holding in relation to the EUR 830 million acquisition of AudioNova International.
Advising in several venture capital transactions, including fundraisings through cash contributions and convertible loans for a total investment amount in excess of EUR 10 million, including BSit, Urbantz and Emasphère.
Advising Rynda Property Investors in relation to its acquisition of Telecoms Gardens, a major Brussels based office property, in a joint-venture with Chenavari Capital Partners LLP.
Advising Aproplan, a Belgian multi-awarded scale-up, in relation to its merger with Danish GenieBelt ApS to form LetsBuild.
Advising the shareholders of Orone in relation to the sale of its Belgian, French and Moroccan subsidiaries to a French subsidiary of Exela Technologies Inc. and the subsequent sale of the holding to certain shareholders.
Advising a US tech company in relation to the EUR 35 million acquisition of a Belgian company.